34 in 34: Cincinnati Thunder
August 7, 2015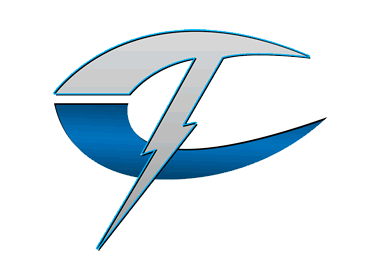 The 34 in 34 series will feature an in-depth look into all 34 teams in the NA3HL for the 2015-16 season, with a new team being highlighted daily, leading all the way up until the start of the regular season. 34 in 34 goes in-depth into each NA3HL team and will include interviews with all 34 head coaches in the NA3HL, as they provide fans with their expectations and outlook for the 2015-16 season, including taking a look at their potential roster and their strengths as a team for the upcoming season. It will also take a look back on the 2014-15 season and how each team fared and what they accomplished. Best of all, 34 in 34 will provide the fans of the NA3HL with an inside look at their favorite team and what to expect.
Cincinnati Thunder
2014-15 Record: 6-38-3, 15 pts. (6th in the East Division)
2014-15 Playoffs: Did not qualify
Head Coach: Ryan Colville
2015-16 Division: Midwest
Last season did not go the way that Cincinnati wanted it to. The team finished with an NA3HL low six wins and 15 points last season. Halfway through the year, the club made a coaching change in hopes that they could start building for the 2015-16 season. However, it wasn't all bad for the team last season. They saw some players advance to the next level and right after the season ended, a new era was launched with the team renaming itself from the Swords to the Thunder. "Last year was a huge learning experience and adjustment for myself in working with younger players because I had been used to the professional level, but despite the record, I though we grew and did some good things," said General Manager Ryan Colville, who also took over coaching duties in late December. "It was a transition year, not only from a new ownership perspective, but we also put a lot of emphasis behind the rebranding."
The Thunder also got a boost later in the off-season with the announcement that they would be playing out of the historic Cincinnati Gardens. "I think because we were starting fresh, we felt like the move to the Gardens went right along with that," said Colville. "It is going to be one of the more unique experiences in junior hockey and something our players and visiting teams alike will enjoy playing in that type of atmosphere."
Colville said that when he was building a club, one of the main focuses was to get younger and take advantage of the local talent in the area. "We are representing hockey in Cincinnati and Ohio. We tendered some local kids because there is some talent there and it is important to us that they continue their junior career in the same place they had their youth career in," said Colville. "It was a culture change as well, so we wanted to bring in players that were motivated and were enthusiastic about developing and growing together."
The Thunder will be in the new Midwest Division this year after playing in the East Division last year. It will be a change that Colville said he is looking forward to because of the competition. "We are excited to be in a brand-new division with some very competitive teams. There is a lot of history there with St. Louis and Peoria and Nashville had the best record in the league last season. Evansville is off to a great start and will be a very good organization, so it will take everything we have to compete every game and make the playoffs," said Colville.
As for players who could have an impact this year, Colville said that he will lean on forward Brenden Williams (28 pts.), defenseman Ramsey Mayne (4 pts.) and the Thunder have also signed three of their draft picks in forwards Cobin Sanborn and Casey LaBonte and defenseman Grant Kiepper.
Next up in the 34 in 34 series: Euless Jr. Stars