34 in 34: Glacier Nationals
August 11, 2015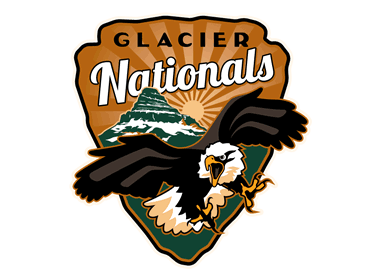 The 34 in 34 series will feature an in-depth look into all 34 teams in the NA3HL for the 2015-16 season, with a new team being highlighted daily, leading all the way up until the start of the regular season. 34 in 34 goes in-depth into each NA3HL team and will include interviews with all 34 head coaches in the NA3HL, as they provide fans with their expectations and outlook for the 2015-16 season, including taking a look at their potential roster and their strengths as a team for the upcoming season. It will also take a look back on the 2014-15 season and how each team fared and what they accomplished. Best of all, 34 in 34 will provide the fans of the NA3HL with an inside look at their favorite team and what to expect.
Glacier Nationals
2014-15 Record: 10-31-6, 26 pts. (6th in the Frontier Division)
2014-15 Playoffs: Did not qualify
Head Coach: Butch Kowalka
2015-16 Division: Frontier
Despite missing the playoffs last year and winning 10 games during the regular season, the Glacier Nationals took some steps forward in the eyes of many. "We were competitive despite the record," said Owner/GM/coach Butck Kowalka. "We competed with the top teams and if can take the number on one-goal and overtime losses and turn those into wins, we are a playoff team."
The Nationals also went through two coaching changes during the season and had to also adjust to the new surroundings in Havre, Montana. "We had trouble scoring goals, but the atmosphere in the lockerroom remained positive and we finished well, which gave us a lot of optimism for this year," said Kowalka. "The wins will come if we keep plugging in the right guys. As far as the type of player we have recruited and committed, this may be our best year."
Kowalka said that in still constructing a team for this year he likes to stick with younger players. "Our philosophy is to be relatively young because that is where the development has the most impact. We had some good guys move on with what was our best college placement year ever, so that was very encouraging to us. We also want guys who embrace the community and are good academically. We pride ourselves on being at the top of the league in both those categories. We are still building a final roster, but are encouraged with the pieces that are in place right now," said Kowalka.
The Nationals just completed a camp this past weekend and Kowalka said that his final decisions on a team will be made later in the month during what will be the team's training camp and exhibition games against Medicine Hat Cubs, a junior team from Canada. "I think it is a little unique for us because most teams have a final camp, but I like to wait a bit and see our prospective final guys in a game situation
As for players that will be returning to play for the Nationals, team captain and defenseman Wyatt Fretheim returns for his final season of junior hockey. "Wyatt is a calming force for our younger players and is a great leader and physical presence on the blueline," said Kowalka. Kowalka also said that returning players like Marvin Simmons will be back in Havre after posting a 34-point season in the NA3HL a season ago, along with forward Logan Kraft. The Nationals also picked up forward Colin Schieman, who played in the NAPHL last season for the West Michigan Hounds. "I have a lot of good focused players and we are optimistically positive right now. I have tried to sign good character guys first and guys who want to move onto college. We had a very good season in Havre with our fans and we hope this year's team is one that will take that next step."
Next up in the 34 in 34 series: Granite City Lumberjacks