34 in 34: Nashville Jr. Predators
August 19, 2015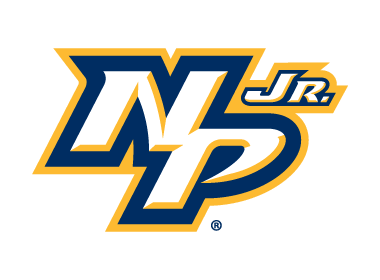 The 34 in 34 series will feature an in-depth look into all 34 teams in the NA3HL for the 2015-16 season, with a new team being highlighted daily, leading all the way up until the start of the regular season. 34 in 34 goes in-depth into each NA3HL team and will include interviews with all 34 head coaches in the NA3HL, as they provide fans with their expectations and outlook for the 2015-16 season, including taking a look at their potential roster and their strengths as a team for the upcoming season. It will also take a look back on the 2014-15 season and how each team fared and what they accomplished. Best of all, 34 in 34 will provide the fans of the NA3HL with an inside look at their favorite team and what to expect.
Nashville Jr. Predators
2014-15 Record: 42-4-1, 85 pts. (1st in the South Division)
2014-15 Playoffs: Won the South Division, finished 3rd at the Silver Cup
Head Coach: Karlis Zirnis
2015-16 Division: Midwest
The Nashville Jr. Predators had a banner year in their first year in the NA3HL. They had the most regular season wins, points, and least losses of any team in the league. The Jr. Predators also won the South division playoffs and finished 3rd at the Silver Cup. Head coach Karlis Zirnis was pleased with his first year in the league and is expecting his team to build off of last season's succsess. "Last season was a great year for our organization. It was a learning experience being our first year in the league, but we were able to accomplish a lot of our team goals. We look forward to building off of what we did last year and challenging for a Silver Cup again this year," said Zirnis.
Coach Zirnis is no stranger to the hockey landscape in Nashville and the Southeast region. He played his college hockey at the University of Alabama in Huntsville as well as playing multiple seasons of professional hockey in the Southeast region as well. Zirnis who hails from Latvia also spent time as the assistant coach for his home country this summer at the IIHF World Championship. It was his 2nd stint behind the bench for his home country at the World Championship. Although it was a very busy offseason Zirnis is excited and looking forward to getting the season started with his Jr. Predators. "Last season we were able to establish a good culture in the organization and we look to continue that this season. We will have many new faces in the locker room as many players moved on to college from last season. Our staff did a great job recruiting new players and I am eager to get them on the ice and work with them. We do have a few returning players that will be counted on for their leadership. One player in particular returning is Trent Kulcyk. He paced our offense last year and we will look for more of the same again," said Zirnis.
This season Nashville will be moving divisions from the South division to the newly formed Midwest division. The Midwest division will include Cincinnati, Evansville, Peoria, St. Louis and of course Nashville. Coach Zirnis is looking forward to competing in the new division and having shorter road trips. "I think it will be good for our organization to be in the Midwest division. I know the players and coaches look forward to seeing new towns, new rinks, and establishing new rivalries in the division. We also look forward to continuing our out of division rivalries with Point Mallard and Atlanta," said Zirnis.
With all the new faces in the Jr. Predators locker room this season coach Zirnis has the same goals as last season and is hoping his team can challenge for a Silver Cup again. "My goals for this team are simple. I expect our players to work hard every day and conduct themselves in a professional manner. We want to make the playoffs, win our division, and compete for a Silver Cup.
Next in the 34 in 34 series: North Iowa Bulls