34 in 34: Pittsburgh Vengeance
August 22, 2015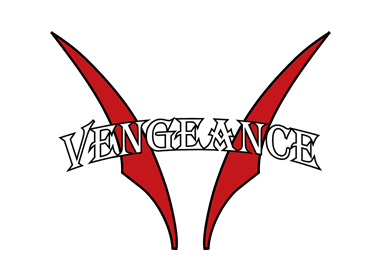 The 34 in 34 series will feature an in-depth look into all 34 teams in the NA3HL for the 2015-16 season, with a new team being highlighted daily, leading all the way up until the start of the regular season. 34 in 34 goes in-depth into each NA3HL team and will include interviews with all 34 head coaches in the NA3HL, as they provide fans with their expectations and outlook for the 2015-16 season, including taking a look at their potential roster and their strengths as a team for the upcoming season. It will also take a look back on the 2014-15 season and how each team fared and what they accomplished. Best of all, 34 in 34 will provide the fans of the NA3HL with an inside look at their favorite team and what to expect.
Pittsburgh Vengeance
2014-15 Record: 30-11-6, 66 pts. (2nd in the East Division)
2014-15 Playoffs: Lost to Metro in the East Division Finals, 2-1
Head Coach: Dave Dorsey
2015-16 Division: East
The Pittsburg Vengeance are set to begin their 7th season in the NA3HL. Last season they had a strong season, but were eliminated in the East division finals by Metro. This season the team is shaping up to be a young team with plenty of talent on the roster and head coach Dave Dorsey is looking forward to getting the season started. "Our team last year was an older team with a lot of experience in the lineup. This season will be a rebuilding year for us. We have 20 players from last year's team that have moved on. There will be a lot of new faces in the locker room, but we are looking forward to working with them and getting them ready for the season," said Dorsey.
Although Pittsburgh will be a young team coach Dorsey is excited for the young talent that they have been able to assemble on the roster. "This season we will be a young and inexperienced team, but our staff has done a great job this offseason identifying talented new players and recruiting them to the Vengeance," said Dorsey.
Even with all the new faces in the locker room coach Dorsey still has a few familiar players returning from last season that will be relied on heavily to lead to the way for the Vengeance. "We have 5 returning players that will be counted on to be leaders for our younger players. These players did a great job for me last year and I expect them to pick up right where they left off. One player in particular we will be counting on is defenseman Kenny White. He had a strong year last season and we look forward to seeing him take the next step in his development. I also expect a big season from goalie Jacob Stack. Jacob was strong in the net last season for us and we expect more of the same again," said Dorsey.
Coach Dorsey might have a small group of returning players, but he was able to assemble a small group of veteran NA3HL players from other teams this offseason. "We were able to add some veteran players to the roster that really have a chance to come in and be high end players for us. We added two players that played for Cleveland last season in Adam Schaefer and Ryker Barber. We played against them multiple times last season and we are excited to have them on our side this year. We were also able to add a real promising 97 birth year defenseman in James Stiles from Frederick, Maryland. I look forward to seeing his development throughout the season," said Dorsey.
With all the new faces in Pittsburgh this season Dorsey still has high hopes. "I expect our team to work hard and compete everyday. I also expect us to make the playoffs and make a strong push to make it to the Silver Cup," said Dorsey.
Next up in the 34 in 34 series: Point Mallard Ducks