Roc City forward Austin makes college commitment
August 25, 2015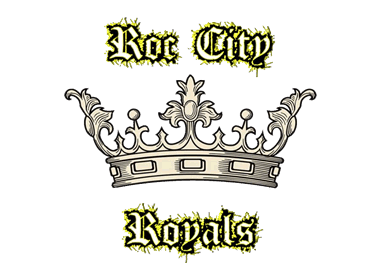 The 2014-2015 NA3EHL forward of the year, Roc City's Wesley Austin, has selected Rutgers University to continue his studies and play Men's Hockey this year. The NA3EHL all-star amassed 67 points in 41 games. His 33 goals led the NA3EHL and his 34 assists ranked him 3rd.
The Rochester, New York native also led the league in game winning goals (6) and carried a twelve game scoring streak into the playoffs last year. Wesley is 6'3" and 175 lbs.
Rutgers University Recruiting Director/General Manager Adriaan Klaassen said, "We are very excited that we were able to get Wes. He will bring size and skill up front with a natural ability to bury the puck-something we were missing last year."
"On top of that he's an even better person than hockey player and will be a great Team Guy and Student Athlete. On a personal note I'm very happy for him , coming from my Hometown of Rochester, New York to get this opportunity to play High Level hockey and graduate from a top notch University that will open many doors for him."
Roc City Royals Head Coach Tom Donnelly said Rutger's are getting an experienced Student Athlete who has a very high Hockey IQ. "Wesley is one of The Royals original members and is considered one of our founding fathers of the program."