Lefevre joins Syracuse Stampede staff
August 27, 2015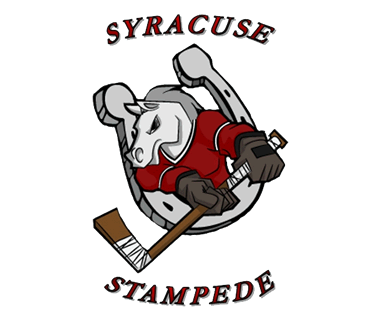 The Syracuse Stampede of the NA3EHL are excited to announce that former Colgate University assistant coach Jason Lefevre has stepped in as a last minute addition to the Stampede staff. Lefevre, who stepped down from Colgate after last season to pursue a job in the private sector was able to work out a schedule with Stampede GM Mike Beavis to enable him to once again return to coaching part time.
"Jason speant seven years with Colgate and one season prior to that with Utica College, and we feel very fortunate to have him with us," stated Beavis.
Lefevre, speant one season as a junior player for the former Syracuse Jr. Crunch program, and was selected to compete in their league all star game. Jason then headed off to play three seasons at the Hotchkiss school where he won league honors his final two seasons. Jason played at Colgate University from 1998-2002.
Lefevre began his coaching career at Salisbury prep and recruited several players that eventually won them a New England Championship. Jason then moved on to Utica College for one season as an assistant before accepting the job with Colgate. In 2014 Jason played a large part in recruiting the players that helped his alma mater make their first trip to a championship game since 1990 as well as an NCAA tournament appearance.
"I have worked with Jason for a few years now over the summers with CNY Prospects and when I was in need of an assistant he was my first call." added Beavis. The Stampede is hoping that Lefevre will help them regain a top spot in the NA3EHL rebounding from a very tough 2014-2015 season.