34 in 34: Texas Jr. Brahmas
August 28, 2015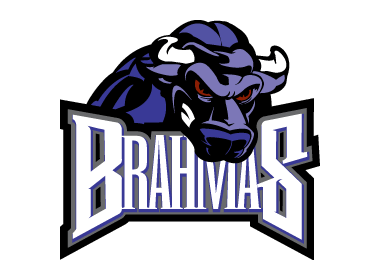 The 34 in 34 series will feature an in-depth look into all 34 teams in the NA3HL for the 2015-16 season, with a new team being highlighted daily, leading all the way up until the start of the regular season. 34 in 34 goes in-depth into each NA3HL team and will include interviews with all 34 head coaches in the NA3HL, as they provide fans with their expectations and outlook for the 2015-16 season, including taking a look at their potential roster and their strengths as a team for the upcoming season. It will also take a look back on the 2014-15 season and how each team fared and what they accomplished. Best of all, 34 in 34 will provide the fans of the NA3HL with an inside look at their favorite team and what to expect.
Texas Jr. Brahmas
2014-15 Record: 26-15-6, 58 pts. (3rd in the South Division)
2014-15 Playoffs: Lost in South Division Finals to Nashville, 2-1
Head Coach: Al Rooney
2015-16 Division: South
The Texas Jr. Brahmas had a stellar 2014-15 season. It was their first year in the NA3HL and it was a strong one. They made it all the way to the South division finals before losing to the regular season champion Nashville Jr. Predators. The Jr. Brahmas are lead by head coach Al Rooney. Coach Rooney had a long playing career, that included stops at the NCAA level and different levels of professional hockey.
Rooney has been pleased with training camp and is ready to get the season started. "The team is looking real strong right from the get go, we have had a real competitive Training camp and now our regular schedule of practices have begun and there has been no let up. We recruited with the intention of having a team that could build off of last year's team and I believe we have done just that. From top to bottom I think we will be a deeper team than last years," said Rooney.
The Brahmas look to have a small number of players returning from last season, but coach Rooney is very high on his veteran players and expects them to perform at a very high level. "We have 3 returning players as of right now, with another 1-2 possibly returning depending on how their Tier II Training Camps go. All 3 returners are forwards, with Ryan Dunner (12th in the league in scoring last year) being the most dangerous weapon returning. Appearing on the same line with him is Brock Brown who will be expected to be an offensive force for is this season. Chase Deacon is another returner who is a local player who kills penalties and grinds the opponent all night," said Rooney.
With the talented roster that coach Rooney has been able to assemble he is expecting a banner year for his team. "Expectations are raised this season, especially with the strong recruiting class from this offseason. I think we will be in a position to compete for the South Division title and represent our division at the Silver Cup. That will be the team goal for sure," said Rooney.
Last season the Jr. Brahmas had 9 players appear in an NAHL game during the season and coach Rooney is looking to build upon that number this season. "Ten. That's the number that I in particular am striving for this lineup. We had 9 guys from the team appear in an NAHL game last season, and my goal is to build on that and increase that to ten players at least. Above and beyond anything else, we want this team to be about growth, development and eventually promotion to higher leagues either during or after the season. We have a lot of candidates in the team this season for that to happen. It's going to be an exciting year!" said Rooney.
Next up in the 34 in 34 series: Toledo Cherokee