13 in 13: Jersey Shore Wildcats
August 31, 2015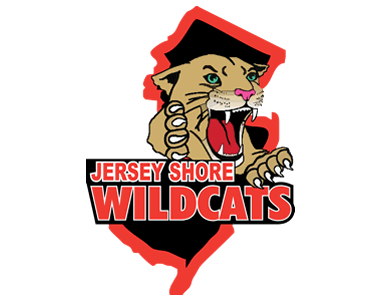 The 13 in 13 series will feature an in-depth look into all 13 teams in the NA3EHL for the 2015-16 season, with a new team being highlighted daily, leading all the way up until the start of the regular season on Friday, September 11th as eight teams take to the ice on Opening Night.13 in 13 goes in-depth into each NA3EHL team and will include interviews with all 13 head coaches in the NA3EHL, as they provide fans with their expectations and outlook for the 2015-16 season, including taking a look at their potential roster and their strengths as a team for the upcoming season. It will also take a look back on the 2014-15 season and how each team fared and what they accomplished. Best of all, 13 in 13 will provide the fans of the NA3EHL with an inside look at their favorite team and what to expect.
Jersey Shore Wildcats
2014-15 Record: 40-1-0, 80 pts. (1st in the Western Division)
2015 Playoffs: Won the Eastern Division, won the NA3EHL Championship defeating New Hampshire, 2-1
Head Coach: Eric Brule
2015-16 Division: West
The 2014-15 season was one to remember for the Jersey Shore Wildcats, who were the wire-to-wire winner of the NA3EHL. The Wildcats enjoyed one of the most dominant junior seasons in recent memory, losing just a single regular season game, which led to them ultimately winning the first NA3EHL Championship in league history.
Two players, forward Alexandre Racicot and defenseman Arthur Raevsky, were named to the All-NA3EHL Team and head coach Eric Brule was named as NA3EL Coach of the Year. "It is something we couldn't have dreamed of to do what we did and it sure doesn't happen very often. However, our approach remains 100% focused on player development. We had players on our team last year from all over the world and to know that 12 of them moved onto higher levels of hockey is the most gratifying part for us," said Brule. "Our program and league is about providing players structure and a path for development. The players change every year, but the mission for us remains the same. We work for our players."
Because of the large amount of player turnover, the Wildcats only return three players from the 2014-15 Championship team, which is going to be a challenge for the team, but one that Brule is excited about. "We played in a showcase this past weekend with a new group of guys and still have some pieces to put in place before the season, but overall I thought we competed well and hung right in there with some good teams," said Brule. Jersey Shore ended up losing two and winning one game against teams from the EHL and USPHL. "Kids understand the process of the program and that it takes time."
The three returners to the team are forwards Frederic Ampleman and JaColbie McGowan, along with defenseman Alexander Tan. Ampleman had a great season last year with 31 points, while Tan had 15 points from the blueline and McGowan, who just turned 16 earlier this month, posted 12 points in 33 games last year as a 15-year-old. "We are a brand new team and hopefully we can be competitive with the new pieces in place," said Brule.
While the roster is not final, Brule said that the approach he has in building a roster is not necessarily finding the best players, but finding the players that he has the ability to develop and improve. "A lot of our success stories about guys that have been with us for 2-3 years that may have not been the top players when they came to us. We are very comfortable in taking a player who may be under the radar, but can develop into a player that can succeed at an elite junior level and then advance to the higher levels beyond that."
Next up in the 13 in 13 series: L/A Fighting Spirit