Skylands Kings to hold final camp
September 1, 2015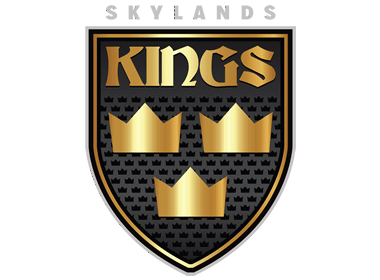 The NA3EHL's Skylands Kings, a new team in the league for the 2015-16 season, are pleased to announce a final tryout camp for the team to be held on Saturday, September 12th and Sunday, September 13th at Skylands Ice World in Stockholm, New Jersey.
Limited spots are available in this exclusive final tryout and the camp is free of charge to prospective junior players.
The Skylands Kings are new members to the NA3EHL this season. The NA3EHL was formed in 2014 when the North American Hockey League (NAHL) took over operations of the Northern States Hockey League (NSHL). The NSHL was a 10-team league operating on the East Coast independently outside of USA Hockey.
In the Summer of 2015, the NA3EHL was approved to operate as one of eight Tier III junior hockey leagues under the USA Hockey umbrella.
The primary mission of the NA3EHL, which is managed organizationally by the North American Hockey League (NAHL), is to provide a structured developmental environment for student-athletes at the Tier III junior level, who have the ability and the aspirations to play at the collegiate level. The common goal is to produce athletes that are committed to excellence in academics as well as athletics. By providing a high level of competition, the players will be given the resources to contribute and succeed at the next level of hockey and education.
Benefits of playing in the NA3EHL include:
•
Exposure. In addition to a 44 game regular season schedule, the NA3EHL features three, high-profile and quality exposure events with a PROVEN scouting presence, which includes the NAHL's exclusive Central Scouting.
•
Advancement. Last season, dozens of NA3EHL players made college commitments.
•
On-Ice Success. The NA3EHL's Jersey Shore Wildcats lost just one game on their way to the NA3EHL regular season and playoff titles. Also, the NA3EHL Top Prospects team defeated the eventual USA Hockey Tier III National Champion North Iowa Bulls at the NA3HL Showcase.
•
Equipment. NA3EHL teams and players have the exclusive benefit of the equipment partnership relationships that the NAHL enjoys like Easton, Vaughn and OT Sports.
•
Education. With the primary goal being advancement of players to college hockey, the NA3EHL have gone above and beyond to educate their players and ensure they are informed about the educational process when it comes to advancement, which includes every player attending a mandatory NCAA Compliance and Education seminars.
•
Player Safety. The NA3EHL has an exclusive Department of Player Safety, which was developed to create a safer environment for players, while also educating all team personnel about a safer on-ice environment and the implementation of greater respect for the well being of all players.
•
Marketing. The NA3EHL enjoys its own exclusive website and social media accounts. That includes daily news along with weekly, monthly and yearly player recognition for on-ice excellence, along with special interest and player advancement stories.