September 2, 2015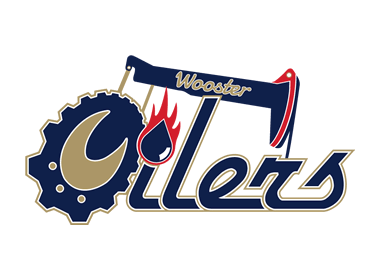 The 34 in 34 series will feature an in-depth look into all 34 teams in the NA3HL for the 2015-16 season, with a new team being highlighted daily, leading all the way up until the start of the regular season. 34 in 34 goes in-depth into each NA3HL team and will include interviews with all 34 head coaches in the NA3HL, as they provide fans with their expectations and outlook for the 2015-16 season, including taking a look at their potential roster and their strengths as a team for the upcoming season. It will also take a look back on the 2014-15 season and how each team fared and what they accomplished. Best of all, 34 in 34 will provide the fans of the NA3HL with an inside look at their favorite team and what to expect.
Wooster Oilers
2014-15 Record: 21-16-2, 44 pts. (3rd in the Central Division) *in the MNJHL
2014-15 Playoffs: Lost in MNJHL Semi-Finals to the Dells Ducks
Head Coach: Valentino Hernandez
2015-16 Division: Central
The Wooster Oilers are celebrating their 10th season in existence and their first season in the NA3HL. They are moving over from the now defunct Minnesota Junior Hockey League (MNJHL). Last season the Oilers had a stellar season, but fell a little short of a league championship losing in the league semi-finals in double overtime.
This season the Oilers will look to continue that success and challenge for a Silver Cup. The Oilers are lead by head coach Valentino Hernandez and his brother assistant coach Aaron Hernandez. This will be the 10th season that the Hernandez brothers have been coaching together and the 4th season together with the Oilers.
Head coach Valentino Hernandez is looking forward to getting the season started in the NA3HL. "We are expecting to compete within a challenging league and build off of our success within the MNJHL the past three seasons. Our first NAHL player advancement occurred after the success of last season and we look to continue that in our upcoming fourth season of coaching at the junior level," said Valentino Hernandez.
The Oilers should have a veteran team as they return eleven players from last season to the 2015-16 roster. Coach Hernandez is expecting his team to be ready to play hard every night. "We expect to compete every game. We will continue to play our fast and physical style of play so our players will be prepared for advancement during or after the completion of the season," said Hernandez.
The Hernandez brothers have a very interesting coaching philosophy that they bring to their team every season. "The strength of our team is our players buying into our coaching philosophy. Development and advancement are a given at the tier III level. We want our players to adopt our 'Elite Athlete Lifestyle.' A young person's success is based upon a positive environment for development. This doesn't just include coaching on the ice, it requires coaching off the ice within footwork, agility work, stick handling, goalie exercises, video sessions, strength training, conditioning, nutrition and youth development. If our young people are shown how to succeed in one area of their life, we can take those important life skills and support them in applying it to the rest of their life. This lifestyle translates into their schooling, work, family life, and personal development going forward into the world. We support our players and truly show them how to succeed; they then carry that into every aspect of their life. Hockey is a catalyst for youth development. This isn't just about wins and accomplishments, its about positively affecting a young person's life so that they may have a chance at achieving their life goals and also aid others along the way. We feel that this recipe will will allow for advancement opportunities, lead them down path to NCAA hockey, and have future success in all aspects of their lives," said Hernandez.
Next up in the 34 in 34 series: Yellowstone Quake