September 3, 2015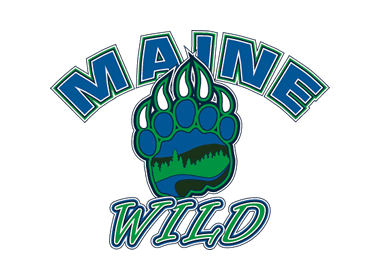 The 13 in 13 series will feature an in-depth look into all 13 teams in the NA3EHL for the 2015-16 season, with a new team being highlighted daily, leading all the way up until the start of the regular season on Friday, September 11th as eight teams take to the ice on Opening Night.13 in 13 goes in-depth into each NA3EHL team and will include interviews with all 13 head coaches in the NA3EHL, as they provide fans with their expectations and outlook for the 2015-16 season, including taking a look at their potential roster and their strengths as a team for the upcoming season. It will also take a look back on the 2014-15 season and how each team fared and what they accomplished. Best of all, 13 in 13 will provide the fans of the NA3EHL with an inside look at their favorite team and what to expect.
Maine Wild
2014-15 Record: 17-20-4, 38 pts. (4th in the Eastern Division)
2015 Playoffs: Lost to New Hampshire in the Eastern Division Semi-Finals, 2-1
Head Coach: Mike Tenney
2015-16 Division: East
Despite posting a sub .500 record last season, there were plenty of positives for the Maine Wild and coach Mike Tenney. It really was a tale of two seasons as the Wild got off to a rough start, but then turned things around midway through the season in December on got on a hot streak that saw them play some good hockey that continued right into the NA3EHL Playoffs.
No doubt, the team was underdogs in their series against the then New Hampshire Fighting Spirit, but the Wild gave them everything they could handle and then some. After taking Game 1 by a 4-1 score, the Wild were edged in the next two games to the eventual finalists from New Hampshire.
"I didn't want to finish in 4th place because we wanted home ice in the playoffs, but the way we responded in the second half and the way we competed in the playoffs was something to take a lot pride in," said Tenney. "That series could have gone either way and I was really proud of our group, especially with our poor start."
Tenney said that given the results and experience of last season, the biggest thing he was looking at for this season was timely scoring. "At points last year, we could never get that timely goal and when you are searching for goals, you have to play really good defense. In a close game, you also need to have the option to score rather than just sit back and play defense," said Tenney.
The Wild will have a leg up trying to get back to the playoffs this season thanks to the nine returning players to the line-up from last year's team. They include forwards Noel Fisher (38 points), Ignat Molchanov (30 points), Matt Jerome (17 points), Ryder Parkhurst (10 points) and Travis Mansir (4 points) along with defensemen Zach Gagne (17 points), Chris King (8 points), Mick Mansir (1 points) and goaltender Justin Broy (5.03 GAA, 83.9 save %). "I like our group of returning players because there are a lot of them who played some significant minutes for us last season and got some valuable experience," said Tenney. "You can't substitute situations and I think each one of these guys will be a better player for having battled through a season with us last year."
Finally, Tenney said his approach to this season will be to not take on the season as a whole, but rather break it down into smaller pieces. "We will break the season down into segments and will make it our goal to try and post a winning record in each of the segments. I think if we look at things from that smaller scale perspective, then achieving the larger goals is more attainable. I think we would like to secure a home playoff spot and then anything is possible."
Next up in the 13 in 13 series: New England Stars