Game On! NA3EHL begins regular season on Friday
September 11, 2015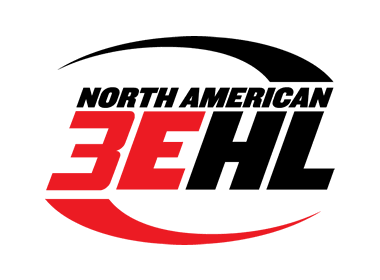 The second season of North American 3 Eastern Hockey League (NA3EHL) hockey begins this weekend with the opening of the 2015-16 regular season.
The NA3EHL opens the regular season continuing its tradition of serving as one the best training ground of its kind in the country by providing the best exposure and developmental vehicles available for student-athletes at the Tier III junior level.
The 2015-16 regular season gets into full swing on Friday, September 11th with three games. The Roc City Royals visit the Lockport Express, the Maine Wild travel to face the East Coast Minutemen and the Syracuse Stampede will face the New York Aviators, who are making their NA3EHL debut.
Watch all NA3EHL regular season games live on
FASTHockey
Fans can also follow along and view the box scores via
Pointstreak
The NA3EHL defending champion Jersey Shore Wildcats, open defense of their title next weekend on Friday, September 18th against Roc City.
The North American 3 Eastern Hockey League is entering its second season. The NA3EHL was formed in 2014 when the North American Hockey League (NAHL) took over operations of the Northern States Hockey League (NSHL). The NSHL was a 10-team league operating on the East Coast independently outside of USA Hockey.
The plan was to bring the NA3EHL under USA hockey umbrella as soon as possible and in the Summer of 2015, the NA3EHL was approved to operate as one of eight Tier III junior hockey leagues under the USA Hockey umbrella.
The primary mission of the NA3EHL, which is managed organizationally by the North American Hockey League (NAHL), is to provide a structured developmental environment for student-athletes at the Tier III junior level, who have the ability and the aspirations to play at the collegiate level. The common goal is to produce athletes that are committed to excellence in academics as well as athletics. By providing a high level of competition, the players will be given the resources to contribute and succeed at the next level of hockey and education.