September 18, 2015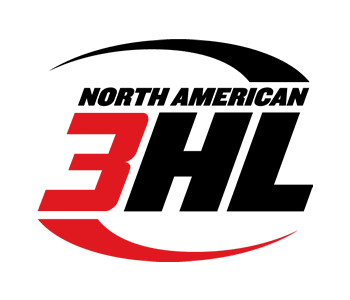 The North American 3 Hockey League (NA3HL) schedule sees an increase in games this weekend as many teams open their 2015-16 regular season. All six divisions will see some exciting match-ups and the games also include some exciting out-of-division match-ups
In the Central, the North Iowa Bulls and Wisconsin Whalers both open their seasons with a big series, while Chicago is at La Crosse.
In the East, Southern Tier and Metro both play twice, while Toledo has a three-game weekend. Wooster, West Michigan and Pittsburgh, who all played last weekend, each have one game.
In the Frontier Division, the defending division regular season and playoff champion Great Falls Americans open their season against Glacier. The Nationals then turn around the next day and host Helena.
In the Midwest, an old rivalry is renewed as 2-0 St. Louis makes the short trip North to face the 2-0 Peoria Mustangs.
In the South, the Louisiana Drillers make their NA3HL debut by traveling to the Sugar Land Imperials for two games, while crosstown rivals the Euless Jr. Stars and Texas Jr. Brahmas take to the ice.
In the West, Granite City plays twice at home against Breezy Point on Friday and Alexandria on Saturday. Breezy Point will then face Minnesota on Saturday.
Outside of the divisions has many intriguing games including the debut of the Atlanta Capitals who face Nashville, the debut of the Rochester Ice Hawks, who face Twin City, the debut of the Evansville Thunderbolts, who square off against Point Mallard, and finally the Cincinnati Thunder open their era at the Cincinnati Gardens with a pair of games against Toledo.
Central
FRI, SEP 18 North Iowa vs Wisconsin
SAT, SEP 19 North Iowa vs Wisconsin
SAT, SEP 19 Chicago vs La Crosse
SUN, SEP 20 Chicago vs La Crosse
East
FRI, SEP 18 Southern Tier vs Wooster
FRI, SEP 18 Metro vs Toledo
SAT, SEP 19 Southern Tier vs Pittsburgh
SAT, SEP 19 West Michigan vs Metro
Frontier
FRI, SEP 18 Glacier vs Great Falls
SAT, SEP 19 Helena vs Glacier
Midwest
SAT, SEP 19 St. Louis vs Peoria
SUN, SEP 20 St. Louis vs Peoria
South
FRI, SEP 18 Louisiana vs Sugar Land
SAT, SEP 19 Louisiana vs Sugar Land
FRI, SEP 18 Euless vs Texas
SAT, SEP 19 Euless vs Texas
West
FRI, SEP 18 Breezy Point vs Granite City
SAT, SEP 19 Minnesota vs Breezy Point
SAT, SEP 19 Alexandria vs Granite City
Out of Division
FRI, SEP 18 Rochester vs Twin City
FRI, SEP 18 Nashville vs Atlanta
FRI, SEP 18 Point Mallard vs Evansville
SAT, SEP 19 Toledo vs Cincinnati
SAT, SEP 19 Twin City vs Rochester
SAT, SEP 19 Nashville vs Atlanta
SAT, SEP 19 Point Mallard vs Evansville
SUN, SEP 20 Toledo vs Cincinnati