September 25, 2015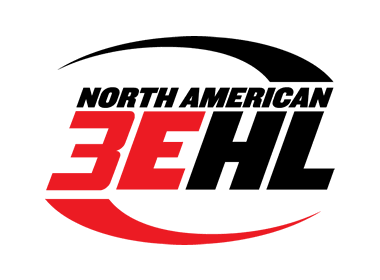 The North American 3 Eastern Hockey League (NA3HL) schedule continues this weekend as all 13 teams are in action during some point of the three days.
In the East Division, Maine try their luck against 1st place Cape Cod, while the only undefeated team in the division, the L/A Fighting Spirit have two home games against Northeast and New England. Maine will also host East Coach.
In the West, 1st and 2nd place battle and New York and Lockport tangle on Friday as do Syracuse and Roc City in the battle of New York state. Jersey Shore and Lockport then battle in a series on Saturday and Sunday as do New York and Roc City.
Out of the divisions, Skylands and Wilkes-Barre face one another with both teams looking for their first wins.
East
SAT, SEP 26 Maine vs Cape Cod
SAT, SEP 26 Northeast vs Lewiston/Auburn
SUN, SEP 27 East Coast vs Maine
SUN, SEP 27 New England vs Lewiston/Auburn
West
FRI, SEP 25 New York vs Lockport
FRI, SEP 25 Syracuse vs Roc City
SAT, SEP 26 Jersey Shore vs Lockport
SAT, SEP 26 New York vs Roc City
SUN, SEP 27 Jersey Shore vs Lockport
SUN, SEP 27 New York vs Roc City
Out of Division
SAT, SEP 26 Wilkes-Barre vs Skylands
SUN, SEP 27 Wilkes-Barre vs Skylands