NA3EHL announces Easton Hockey Stars of the Week
September 29, 2015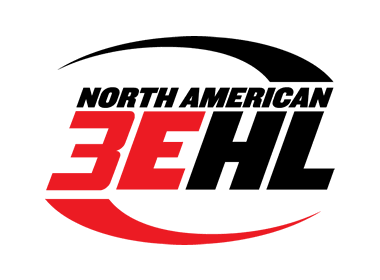 The North American 3 Eastern Hockey League (NA3EHL) today announced the Divisional Stars of the Week presented by Easton Hockey for the week ending September 27, 2015. The divisional stars of the week is an award given each week of the regular season to the top performing players in each of the two divisions of the NA3EHL as nominated by their head coaches.
East Division Star of the Week: Andrew Irving, defenseman, East Coast Minutemen
Although he played in just one game this past weekend, East Coast defenseman Andrew Irving, 20, made it count. The native of Beverly, MA had two goals in a 3-0 shutout win over the Maine Wild on the road as the Minutemen picked up their second win of the season. Irving (5'11/190) had two goals, including the game-winner and was a +2 in the win. For the season, he has four points in three games played. "Andrew is a two-way player and he sees the ice so well and is a great addition to the team. He works hard, never complains and does the little things to make the entire team successful," said Minutemen head coach Alex Campbell.
2nd Star: Brady McNulty, D, L/A Fighting Spirit
Honorable Mention (alphabetical): Aiden Critchlow, G, East Coast Minutemen – Claes Endre, G, L/A Fighting Spirit – Clayton Pierce, G, Cape Cod Islanders – Nicholas Sandborn, F, Syracuse Stampede – Eric Szeker, D, Cape Cod Islanders – Raymond Rowe, F, Syracuse Stampede
West Division Star of the Week: Daniel Backstrom, forward, New York Aviators
New York Aviators forward Daniel Backstrom, 20, went off this weekend as the Aviators won two of three road games to remain in 1st place in the West Division. The native of Helsinki, Finland had 10 points and now is tied for the NA3EHL scoring lead with 18 points so far this season. On Friday, Backstrom (6'0/190) assisted on all three New York goals in a 4-3 loss at Lockport. On Saturday, he had a goal and five assists in a 7-2 win at Roc City and on Sunday, he added a goal in a 5-3 win at Roc City. "The play of Danny Backstrom has been nothing short of spectacular. He really continued where he left off last year. He continues to show why he will be such a good NCAA player next season," said New York head coach Mike Stanaway.
2nd Star: Alec Sanchez, F, Skylands Kings
Honorable Mention (alphabetical): Frederic Ampleman, F, Jersey Shore Wildcats – Scott Hansen, D, Jersey Shore Wildcats – Ernest Komarnitskii, F, Skylands Kings – Ryan Logar, F, Lockport Express – Gibson Stuart, D, Lockport Express – Jimmy Warrick, F, New York Aviators