Gongshow Flow of the Month returns with September winner
October 1, 2015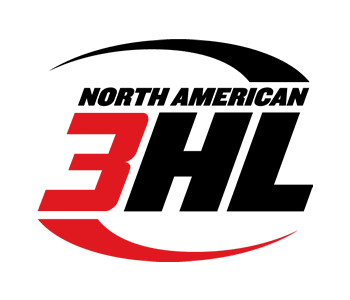 It is the most wonderful time of the year! No, not Christmas, but the return of hockey season and the annual tradition that has become the Gongshow NA3HL Flow of the Month.
With a new season comes a new crop of players and some great mugshots that we must show off. Players have had all summer to grow out that flow in time for hockey season. With an all-time high of 34 teams in the league this year, that means there are almost 800 players to chose from.
With all that in mind, the NA3HL has announced its season debut of the Gongshow Flow of the Month winner for September 2015, as a new season of flow enrichment is off and running.
The winner this month is Evansville Thunderbolts defenseman Brett Siewertson.
It is rare we find a candidate for flow of the year in the very first month, but we may have a candidate here for that in Siewertson. This is an awesome mugshot. The native of Grand Rapids, Michigan summons the flow of another Michigan native, Kid Rock, with these inspired strands of hair. It is slicked back and he is rocking a true heavy metal mullet, which stands complete with visable, but light and wispy 'stache and chin hair. To top it all off, he goes full American on us and is rocking the stars and stripes bow tie? Bravo, Brett… bravo!
In four games with the Thunderbolts this season, Siewertsen, 19, had three points, which leads all Evansville defensemen. He is also second on the team in penalty minutes.
For the fifth season in a row, Gongshow is the exclusive sponsor of the Flow of the Month promotion exclusively on the NA3HL and Gongshow Twitter sites
@NA3HL
and
@GONGSHOWGEAR
.
Fans and players alike are encouraged to submit photos of their best 'hockey hair' or 'flow' via Twitter by the end of every month during the regular season.
To enter the contest for the month of October, submit your best #FlowoftheMonth pictures by October 31st to
@NA3HL
and
@GONGSHOWGEAR
. Two winners will be selected on November 1st. Winners will receive a Gongshow Gear hat.
Extra points will be given in the month of October to those players and fans who share their pictures while wearing pink, in recognition of cancer awareness month.
Gongshow Gear Inc. (Gongshow) is the Official Lifestyle Hockey Apparel of the NAHL and NA3HL. Gongshow is also the sponsor of the NAHL/NA3HL TV platform. Gongshow is recognized as the hockey good industry's premier manufacturer of innovative, high quality, fashionable and trend setting clothing apparel for hockey athletes of all ages and abilities.