Gongshow Flow of the Month debuts with September winners
October 1, 2015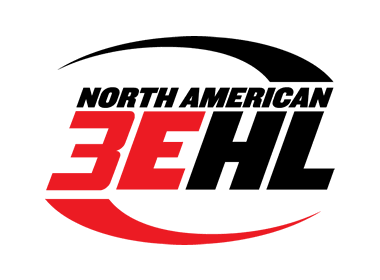 It is the most wonderful time of the year! No, not Christmas, but the return of hockey season and we continue a tradition that has been established in the NAHL and NA3HL that has now been inclusive of the NA3EHL known as the Gongshow NA3EHL Flow of the Month.
With a new season comes a new crop of players and some great mugshots that we must show off. Players have had all summer to grow out that flow in time for hockey season. With 13 teams in the league this year, that means there are 300 players to chose from.
With all that in mind, the NA3EHL has announced its season debut of the Gongshow Flow of the Month winner for September 2015, as a new season of flow enrichment is off and running.
The winner this month is Syracuse Stampede defenseman Kelsey Head.
The native of Malone, New York, begins the season with some great flow. The color of ones hair plays a big part in determining how that flow looks both under a hat and a helmet and Head's blonde locks stand out. It has a look reminiscent of the villain Hans from the movie 'Die Hard.'
He definitely puts the emphasis on the back on the hair, which is nice and long. As we have seen in the other two leagues, great flow comes in all shapes and sizes. At 6'2/215 lbs. not only is his size used as an intimidation factor, but the blonde flow simply adds to it.
Head, 20, has appeared in all four games for the Stampede this season.
Gongshow is the exclusive sponsor of the Flow of the Month promotion exclusively on the NA3EHL and Gongshow Twitter sites
@NA3EHL
and
@GONGSHOWGEAR
.
Fans and players alike are encouraged to submit photos of their best 'hockey hair' or 'flow' via Twitter by the end of every month during the regular season.
To enter the contest for the month of October, submit your best #FlowoftheMonth pictures by October 31st to
@NA3EHL
and
@GONGSHOWGEAR
. Two winners will be selected on November 1st. Winners will receive a Gongshow Gear hat.
Extra points will be given in the month of October to those players and fans who share their pictures while wearing pink in recognition of cancer awareness month.
Gongshow Gear Inc. (Gongshow) is the Official Lifestyle Hockey Apparel of the NAHL, NA3HL and NA3EHL. Gongshow is also the sponsor of the NAHL/NA3HL/NA3EHL TV platform. Gongshow is recognized as the hockey good industry's premier manufacturer of innovative, high quality, fashionable and trend setting clothing apparel for hockey athletes of all ages and abilities.