October 2, 2015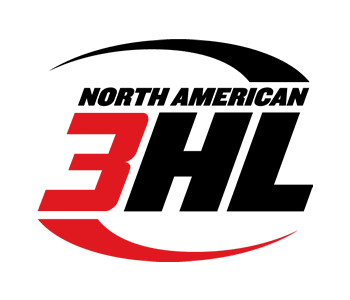 It is a jam-packed weekend of NA3HL hockey with 31 games from Friday-Monday, which includes action in all six divisions.
In the Central Division, a few teams have the weekend off, but 1st place and unbeaten La Crosse will travel south to Chicago to take on the winless Jr. Bulldogs.
In the East Division, the slate is pretty full as Southern Tier and Metro host a pair of home games against West Michigan and Pittsburgh respectively, while Toledo and Wooster play a home-and-home series.
In the Frontier Division, all seven teams are in action as Helena and Yellowstone host a pair of home games, while Great Falls and Glacier also play at home once. Great Falls, Gillette and Bozeman remain undefeated.
In the Midwest Division, Cincinnati is off, while Peoria is at Nashville and division-leading St. Louis is at Evansville.
In the South Division, Atlanta plays four games in four days Friday through Monday at Euless and at Texas, while Point Mallard does the same on opposite night against the same opponents.
In the West Division, Alexandria and unbeaten and 1st place Twin City play a home-and-home, while Breezy Point and Minnesota tangle in one game.
Out of the division, Wisconsin travels to Granite City for what is sure to be an exciting series outside of the divisions.
Central Division
SAT, OCT 03 La Crosse vs Chicago
SUN, OCT 04 La Crosse vs Chicago
East Division
FRI, OCT 02 Wooster vs Toledo
FRI, OCT 02 West Michigan vs Southern Tier
SAT, OCT 03 West Michigan vs Southern Tier
SAT, OCT 03 Pittsburgh vs Metro
SAT, OCT 03 Toledo vs Wooster
SUN, OCT 04 Pittsburgh vs Metro
Frontier Division
FRI, OCT 02 Gillette vs Helena
FRI, OCT 02 Billings vs Yellowstone
FRI, OCT 02 Great Falls vs Glacier
SAT, OCT 03 Gillette vs Helena
SAT, OCT 03 Billings vs Great Falls
SAT, OCT 03 Bozeman vs Yellowstone
Midwest Division
FRI, OCT 02 Peoria vs Nashville
SAT, OCT 03 Peoria vs Nashville
SAT, OCT 03 St. Louis vs Evansville
SUN, OCT 04 St. Louis vs Evansville
South Division
FRI, OCT 02 Atlanta vs Euless
FRI, OCT 02 Point Mallard vs Texas
SAT, OCT 03 Atlanta vs Euless
SAT, OCT 03 Point Mallard vs Texas
SUN, OCT 04 Point Mallard vs Euless
SUN, OCT 04 Atlanta vs Texas
MON, OCT 05 Point Mallard vs Euless
MON, OCT 05 Atlanta vs Texas
West Division
FRI, OCT 02 Twin City vs Alexandria
FRI, OCT 02 Minnesota vs Breezy Point
SAT, OCT 03 Alexandria vs Twin City
Out of Division
FRI, OCT 02 Wisconsin vs Granite City
SAT, OCT 03 Wisconsin vs Granite City