Atlanta, Point Mallard complete four game sweeps
October 6, 2015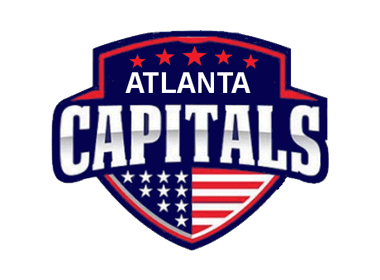 Point Mallard 8 @ Euless 1
- Point Mallard had a five-goal lead after two periods and cruised the rest of the way en route to an 8-1 win over Euless. Point Mallard was led by Cody LaValley, who had one goal. LaValley scored 5:18 into the first period to make the score 2-0 Point Mallard. Jake Champaign picked up the assist. Point Mallard forced Euless' goalies to work between the pipes, getting 55 shots and forcing 47 saves. Brady Mielnicki made 30 stops and Mike Severson made 17. Point Mallard additionally got points from Jake Cox, who also grabbed one goal and one assist, Josh Hamilton, who also registered three goals and one assist to lead the team in points, and Justin Dunn, who also finished with one goal and two assists. Steven Butler also scored for Point Mallard. In addition, Point Mallard received assists from Chandler Brown, Ian Precht, Justin Delisle, and Justin Clark, who each chipped in one and Zachary Bennett and Stephen Coulter, who contributed two each. Euless also got a goal from Benjamin Kraus as well. More assists for Euless came via Kayne Fedor and Axel Olson, who each chipped in one. Point Mallard took out Gary Glassman after he had made five saves and installed Cooper Seedott in goal, where he finished with six saves and the win.
Boxscore
Atlanta 4 @ Texas 3 (OT)
- Atlanta pulled out a 4-3 (OT) overtime victory over Texas on a clutch goal by Alex Johanson. Atlanta was led by Johanson, who finished with one goal. Johanson scored 1:10 into overtime to make the score 4-3 Atlanta. Aleksi Hoivala picked up the assist. Atlanta forced Texas goalie Tyler Myers to work between the pipes, taking 44 shots. Others who scored for Atlanta included Philip Pugliese, Dylan Wattles, and Trey Opack, who scored one goal each. More assists for Atlanta came via Drew Kelly, Riley Hummitsch, and Evan Camba, who each chipped in one. Texas was helped by Kyle Galloway, who had one goal. Galloway scored 13:15 into the third period to make the score 3-3. George Hansen assisted on the tally. Texas also got points from Oliver Hay, who also tallied one goal and one assist. Matt Araujo also scored for Texas. Other players who recorded assists for Texas were Mykyta Sheptytsky, who had two and Victor Ekk and Kyle Torgerson, who contributed one each. Alekandr Zendejas rejected 23 shots on goal for Atlanta. Myers recorded 40 saves for Texas.
Boxscore