October 16, 2015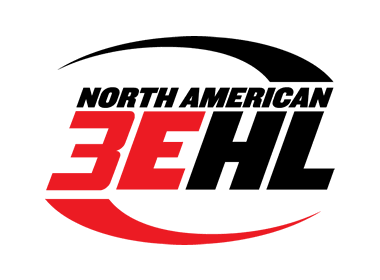 Fresh off a successful league-wide Showcase, the NA3EHL gets back into regular season action this weekend with 14 games of action.
In the East Division this weekend, the 1st place L/A Fighting Spirit put their 10-1 record on the line against East Coast and Maine. Cape Cod and New England, who are in 2nd and 3rd place respectively, will battle it out in a game. The Northeast Generals and Maine Wild will have a chance to climb the standings with three games apiece. Skylands will host the Generals in the battle of expansion teams.
In the West Division, the undefeated Jersey Shore Wildcats have a busy weekend with three games, including a marquee match-up on Friday against the 2nd place New York Aviators. Roc City and Lockport will battle in a pair of games. Wilkes-Barre will host New York for a game, while Syracuse will travel to Jersey Shore.
East Division
FRI, OCT 16 Cape Cod vs East Coast
FRI, OCT 16 Maine vs Northeast
SAT, OCT 17 New England vs Cape Cod
SAT, OCT 17 East Coast vs Lewiston/Auburn
SAT, OCT 17 Northeast vs Skylands
SUN, OCT 18 New England vs Maine
SUN, OCT 18 Northeast vs Skylands
TUE, OCT 20 Lewiston/Auburn vs Maine
West Division
FRI, OCT 16 New York vs Jersey Shore
FRI, OCT 16 Roc City vs Lockport
SAT, OCT 17 New York vs Wilkes-Barre
SAT, OCT 17 Roc City vs Lockport
SAT, OCT 17 Syracuse vs Jersey Shore
SUN, OCT 18 Syracuse vs Jersey Shore