Sugar Land completes weekend sweep on Sunday
October 19, 2015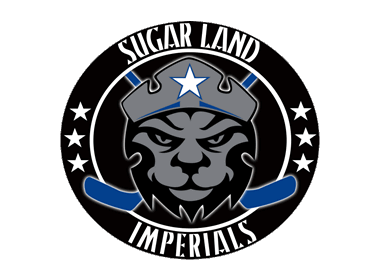 Sugar Land 3 @ Louisiana 0 - Matt DeNure finished with one point to lead Sugar Land to a 3-0 victory over Louisiana. Sugar Land additionally got points from Jonathan Adnell, who also grabbed one goal and one assist. Sugar Land also got a goal from Luca Valenza as well. In addition, Sugar Land received assists from Kyle Hooper, Zac McKenna, Gian Sgroi, and Frank Muscarella, who contributed one each. Kevin Mackey made 16 saves for Sugar Land on 16 shots. Logan Quebedeaux recorded 28 saves for Louisiana.
Toledo 5 @ Pittsburgh 1 - Tyler Zalecki lifted Toledo to a 5-1 victory with a hat trick against Pittsburgh. Zalecki's first goal came 1:11 into the first period. He then added goals at 3:24 into the second and at 15:42 into the second. Toledo was led by goalie Jeremy Hamerquist, who finished with 31 saves while allowing one goal. Toledo forced Pittsburgh goalie Jacob Stack to work between the pipes, taking 39 shots. Toledo additionally got points from Ricky Kwapich, who also registered one goal and one assist. Isaiah Crawford also scored for Toledo. In addition, Toledo received assists from Blake Mullins and Ben Hamilton, who each chipped in one and Austin Turner, Nikolas Verbosky, and Tristin Snyder, who contributed two each. Pittsburgh was led by Nicholas Lyon, who scored the team's only goal. Lyon scored on the power play 14:35 into the second period to make the score 3-1 Toledo. Adam Schaffer picked up the assist.
Nashville 5 @ Peoria 4 - Nashville rallied from two goals down to secure a 5-4 win over Peoria. Nashville never led in the game until netting the game winner. Nashville was down 2-0 after a goal by Peoria's Michael Butera at 12:50 in the first period. Nashville tied things up at 4-4 on a power play goal by Kyle Van Wyk at 2:28 in the third period. Nashville netted the game winner on the power play at 12:35 in the third period on a goal by Van Wyk. Andrew Kluge had one goal and two assists to lead Nashville. Kluge scored 23 seconds into the second period to make the score 2-2. Trent Kulczyk assisted on the tally. Nashville additionally got points from Kulczyk, who also tallied one goal and one assist. Nashville also had goals scored by Peter Cabala and Nicholas Redmon, who each put in one. More assists for Nashville came via Dylan Schmidt, who had two. Peoria was helped by Thomas Kolaz, who had one goal. Kolaz scored 6:00 into the second period to make the score 3-2 Peoria. Jason Hoehn provided the assist. Peoria also got points from Andrej Buchko, who also registered one goal and one assist to lead the team in points. Levi Armstrong also scored for Peoria. In addition, Peoria received assists from Jack Power Wayvon, Ben Koester, and Jacob Coovert, who contributed one each. Ricky Gonzalez rejected 22 shots on goal for Nashville. Ross Lipic made 18 saves for Peoria on 23 shots.