Fighting Spirit handle Wild on Tuesday afternoon
October 20, 2015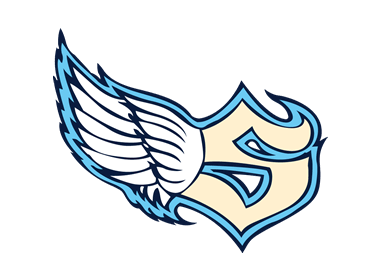 L/A Fighting Spirit 6 @ Maine Wild 2 - Lewiston/Auburn had a two-goal lead after two periods and cruised the rest of the way en route to a 6-2 win over Maine.
Cam DuFault was all over the ice for Lewiston/Auburn, as he tallied two goals in the win. DuFault scored at 15:53 into the second period to make the score 3-1 Lewiston/Auburn and again while on the power play 13:13 into the third to make the score 6-2 Lewiston/Auburn.
Maine was unable to stop Lewiston/Auburn from sending pucks towards the net, and Lewiston/Auburn eventually piled up 46 shots on goal.
Others who scored for Lewiston/Auburn included Dylan Vrees, who had two and Brett Bittner and Alexander Friend, who scored one goal each. Other players who recorded assists for Lewiston/Auburn were Nick Hudson, Austin Siering, Colby Siering, and Thomas Kuntz, who contributed one each and Simon Corriveau and Mark Ferullo, who each chipped in two.
Maine's offense was handcuffed by Lewiston/Auburn's defensive play, and Maine managed only 12 shots on goal during the game.
Maine was helped by Jordy Knoren, who grabbed one goal. Knoren scored on the power play 7:38 into the third period to make the score 4-2 Lewiston/Auburn. An elbowing penalty on Walker Hamilton had put Maine on the power play. Zach Gagne picked up the assist. Maine also got a goal from Noel Fischer as well. In addition, Maine received assists from Collin Fader and Matt Jerome, who contributed one each.
Lewiston/Auburn's Claes Endre stopped 10 shots out of the 12 that he faced. Lewiston/Auburn incurred eight minutes in penalty time with four minors. Justin Broy made 40 saves for Maine on 46 shots. Maine incurred 22 minutes in penalty time with six minors.