Freeze double up Lumberjacks on Wednesday, 4-2
October 29, 2015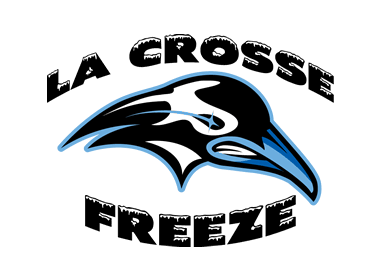 Granite City 2 @ La Crosse 4 - La Crosse and Granite City were evenly matched throughout their contest, but La Crosse made the most of its opportunities and won, 4-2.
La Crosse gained the winning advantage on a goal by Daniel Toycen 4:43 into the second period and hung on until final buzzer. Toycen was all over the ice for La Crosse, as he finished with two goals in the win.
La Crosse additionally got points from JP Eykyn, who also tallied one goal and one assist. Joe Guimont also scored for La Crosse. Other players who recorded assists for La Crosse were Andrew Wagner, Ben Johnson, Brady Thiering, Dylan Goggin, and Jerame Schuetzle, who contributed one each.
Granite City forced La Crosse goalie Wagner to work between the pipes, taking 40 shots. Granite City was helped by Chase Di Bari, who had one goal. Di Bari scored 10:08 into the first period to make the score 1-0 Granite City. Casey Esselman picked up the assist. Granite City also got a goal from Braden Altena as well. In addition, Granite City received assists from Lucas Carroll, who had one.
Andrew Wagner made 38 saves for La Crosse on 40 shots. Mac Berglove recorded 26 saves for Granite City.