Flying Aces, Lumberjacks win on Thursday
November 5, 2015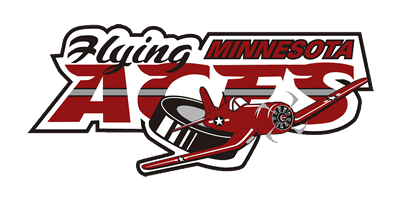 Rochester 5 @ Minnesota 7
- Ty Ennis lifted Minnesota to a 7-5 victory with a hat trick against Rochester. Ennis got on the scoresheet 7:25 into the second period. He then added goals at 14:20 into the third and at 19:27 into the third. Minnesota led by three goals at one point and ended with the victory. The largest advantage in the game came when Minnesota's Kyle Wendorf scored at 1:29 in the third period to put Minnesota up 5-2. Minnesota kept Rochester's goalie busy throughout the game, and Ryan Kostelnik made 29 saves on 36 shots. Minnesota also got points from Wendorf, who also tallied two goals and one assist. Minnesota also got a goal from Alec Skar as well. More assists for Minnesota came via Lucas Mickelson, Lucas Mutschelknaus, and Frankie Moore, who contributed one each and Luke Erickson and Tyler Leverty, who each chipped in two. Rochester was helped by Nick Paulson, who registered three goals. Rochester additionally got points from Sam Bjellum, who also finished with one goal and one assist. Spencer Hadacek also scored for Rochester. In addition, Rochester received assists from Griffen Buck, who had two, Trey McMillen, who had four, and Hunter Heightland, Dominik Bogdzuil, and Colby DeCarlo, who contributed one each. Minnesota's Brady Griffin stopped 12 shots out of the 17 that he faced.
Boxscore
Granite City 4 @ Breezy Point 0
- Mac Berglove was superb between the pipes for Granite City, as he did not allow a goal in a 4-0 victory over Breezy Point. Granite City was led by Will Mix, who grabbed one goal. Mix scored 15:24 into the first period to make the score 1-0 Granite City. Michael Piehler provided the assist. Granite City forced Breezy Point's goalies to work between the pipes, getting 40 shots and forcing 36 saves. Magnus Lindhe made 15 stops and Wes Paupore made 21. Granite City additionally got points from Piehler, who also tallied one goal and two assists to lead the team in points, Tanner Skaja, who also registered one goal and one assist, and Adam Marty, who also finished with one goal and one assist. More assists for Granite City came via Alex Durand, who had two and Casey Esselman and Chase Di Bari, who each chipped in one. Berglove rejected 30 shots on goal for Granite City.
Boxscore