Islanders, Stampede pick up wins on Sunday
November 9, 2015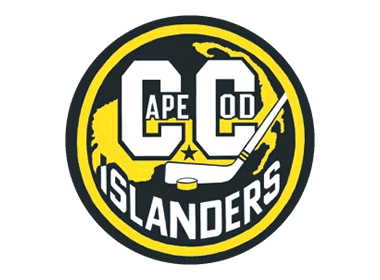 Cape Cod 7 @ East Coast 4
- Cape Cod's Chuck Costello had a big offensive game, scoring one goal and contributing four assists in his team's 7-4 win over East Coast. Costello beat Travis Spangle with a shot 16:49 into the third period to make the score 5-4 Cape Cod. Eric Szeker assisted on the tally. Costello dished an assist on Aaron Deady's goal that made the score 2-1 East Coast at eight seconds into the second period. He then added assists on Deady's goal at 9:39 into the third, on Mike Jessman's goal at 17:33 into the third, and on Jessman's goal at 18:39 into the third. Cape Cod additionally got points from Deady, who also grabbed two goals and three assists and Jessman, who also registered two goals and one assist. Others who scored for Cape Cod included James Brosnan and Steven Mathews, who scored one goal each. In addition, Cape Cod received assists from Maxime Dordet, Chris ODonnell, and Jake Davis, who each chipped in one. East Coast was led by Mason Smith, who racked up two goals. Smith scored the first of his two goals at 46 seconds into the first period to make the score 1-0 East Coast. Andrew Irving picked up the assist. Smith's next tally made the score 3-1 East Coast with 13:11 left in the second period. Irving provided the assist. East Coast also got points from Michael Bellmore, who also had one goal and one assist. Tom Potter also scored for East Coast. More assists for East Coast came via Cole Norsetter, who had one and Matt Moreschi and Jon Mathieu, who each chipped in two.
Boxscore
Lockport 0 @ Syracuse 4
- Timothy Evans made 42 saves to complete the shutout and led Syracuse to a 4-0 win against Lockport. Syracuse was sparked by Christian Paradiso, who finished with one goal. Paradiso scored 7:32 into the first period to make the score 1-0 Syracuse. Nate Walker provided the assist. Syracuse forced Lockport goalie Sal Stalteri to work between the pipes, taking 35 shots. Syracuse additionally got points from Nicholas Sanborn, who also tallied one goal and one assist and Raymond Falso, who also registered one goal and one assist. Syracuse also got a goal from Hunter Soden as well. Other players who recorded assists for Syracuse were Kelsey Head, Tucker Bartenslager, and Raymond Rowe, who contributed one each.
Boxscore