NA3EHL announces Easton Hockey Stars of the Week
November 10, 2015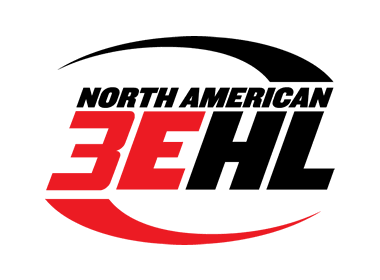 The North American 3 Eastern Hockey League (NA3EHL) today announced the Divisional Stars of the Week presented by Easton Hockey for the week ending November 8, 2015. The divisional stars of the week is an award given each week of the regular season to the top performing players in each of the two divisions of the NA3EHL as nominated by their head coaches.
East Division Star of the Week: Cory Decosta, forward, Skylands Kings
Sklyands Kings forward Cory Decosta led his club to a weekend road sweep of the Wilkes-Barre Miners last week. The native of Parsippany, NJ, totaled six points in the two wins and was an astounding +9. On Friday night, Decosta (5'10/180) had two assists in a 4-2 win and on Saturday, he had four goals, including the game-winning goal in a 7-3 win. In just 14 games played this season, Decosta is 2nd on the team in scoring with 25 points. "Cory is a great teammate and leads by example with his play. He had a big night on Saturday and sealed the series for us. He's been a dynamic player that can make a difference on any given night," said Patrick Choules, Director of the Skylands Kings.
2nd Star: Aaron Deady, F, Cape Cod Islanders
Honorable Mention (alphabetical): Ryan Gauvin, F, New England Stars – Hunter Ledwith, F, Skylands Kings – Dominic Lomanno, G, New England Stars
West Division Star of the Week: Stephen Mundinger, goalie, New York Aviators
Although he played in just one game this past weekend, New York Aviators goalie Stephen Mundinger, 20, made it count. The native of Smithtown, NY, backstopped the Aviators to a 4-2 home win over Jersey Shore on Friday night and in the process, handed the Wildcats their first loss of the season and just their second regulation loss in the last two years. Mundinger (6'7/210) stopped 42 of 44 shots that came his way in the win. His 94.6% save percentage is currently 4th among all NA3EHL goaltenders and his 574 saves and 12 wins lead the league. "Stephen yet again stepped up for our team in a big way. He never gets rattled and his composure helped his team to a win," said New York head coach Mike Stanaway.
2nd Star: Tim Evans, G, Syracuse Stampede
Honorable Mention (alphabetical): Daniel Backstrom, F, New York Aviators - Raymond Falso, F, Syracuse Stampede – Zach Roth, D, Jersey Shore Wildcats – Anthony Tomassi, D, Lockport Express – Frank Vecchio II, F, Lockport Express