Aviators continue solid work in the community
November 11, 2015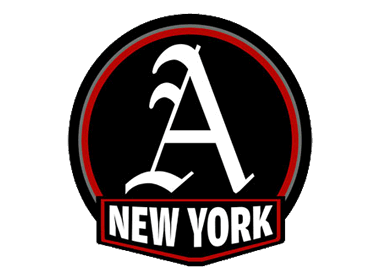 The New York Aviators are having a great start to their inaugural NA3EHL season, but its work they are doing off the ice that is winning the hearts of the Brooklyn and surrounding communities.
Over the past few weeks a number of Aviators players have been lending a hand to local organizations and individuals in need. Augie Onorato, Jr., Ricky Regala, Gunther Stange, Sam Shaheen and Sam Marolda have spent the past few weeks in the Flatbush area helping local churches and soup kitchens.
With an annual rummage sale on the horizon, the players helped a church in Flatbush prepare for the sale by covering the gym floor to protect it. The boys also lent a hand to a 95-year-old woman who was returning home from rehabilitation from hip surgery by helping move furniture in her home. Onorato also volunteered at a local soup kitchen.
The Aviators have made it a point throughout the history of the program, whether in its days with the USPHL or now in the NA3EHL to reach out to the community, including helping a local family move items following the passing of their father.
Nearly the entire Aviators roster will continue their community efforts in the coming weeks, including helping with a fall cleanup at a church in Flatbush and preparing floors in a church building that will be used by a Farm Share CSA to distribute fresh fruits and vegetables throughout the winter. Leftover food will be donated to local soup kitchens.