Ducks edge Jr. Predators in OT on Wednesday afternoon
November 11, 2015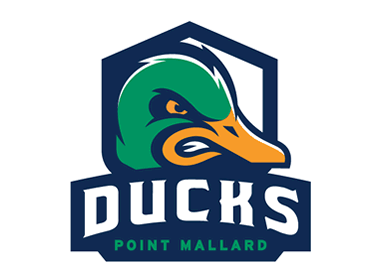 Nashville 2 @ Point Mallard 3 (OT) – In a Wednesday afternoon game in the NA3HL, Jake Champaign gave Point Mallard a 3-2 (OT) victory over Nashville when he scored nine seconds into the extra period on a breakaway.
Point Mallard kept Nashville's goalie busy throughout the game, and Nicholas Ottenbacher made 44 saves on 47 shots.
Point Mallard also had goals scored by Chandler Brown and Justin Clark, who each put in one. In addition, Point Mallard received assists from Josh Hamilton, Austin Weber, Jaleel Rosemond, Matt Goodman, and Cameron Hamblett, who contributed one each.
Nashville forced Point Mallard goalie Cooper Seedott to work between the pipes, taking 38 shots.
Nashville was helped by Colton Anderson, who registered one goal. Anderson scored 15:46 into the first period to make the score 1-0 Nashville. Josh Hill assisted on the tally. Nashville also got a goal from Conor Cunningham as well. Other players who recorded assists for Nashville were Max Dorfman, who had one.
Seedott rejected 36 shots on goal for Point Mallard. Point Mallard incurred six minutes in penalty time with three minors. Nashville incurred six minutes in penalty time with three minors.