North Stars and Quake win on Thursday
November 13, 2015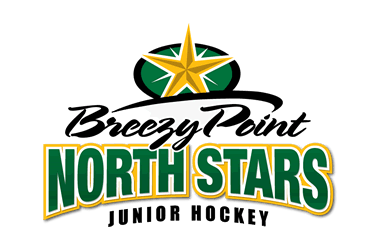 Minnesota 0 @ Breezy Point 4
- Breezy Point relied on the scoring touch of Ryan Mezera, who netted four goals, to beat Minnesota, 4-0. Mezera's first goal came 11:18 into the first period. He then added goals at 13:29 into the first, at 15:51 into the first, and at 15:53 into the second. Magnus Lindhe frustrated Minnesota's offense all game, and stopped 33 shots en route to a shutout. Breezy Point forced Minnesota goalie Dakota McDonald to work between the pipes, taking 44 shots. In addition, Breezy Point received assists from Cory Dennis and Andrew Heckaman, who each chipped in one and Patrik Johansson, Jake Tomkowiak, and Torin Foundos, who contributed two each.
Boxscore
Yellowstone 4 @ Bozeman 3 (SO)
- Three periods of regulation and an overtime session were not enough to settle matters as Yellowstone defeated Bozeman in a shootout 4-3 (2-1 SO). The shootout lasted for eight attempts between the teams. Bozeman got a shootout goal from Nicholas Thompson. Yellowstone's other shootout goal was scored by Nick Green. Yellowstone kept Bozeman's goalie busy throughout the game, and Stephen Frank made 34 saves on 38 shots. Yellowstone was led by Manuel Manero, who grabbed two goals and one assist. Manero scored the first of his two goals on the power play at 1:37 into the first period to make the score 1-0 Yellowstone. Hunter Ruschmeyer picked up the assist. Manero's next tally on the power play made the score 3-2 Yellowstone with 58 seconds left in the second period. Ruschmeyer assisted on the tally. Yellowstone additionally got points from Curtis Greenbush, who also registered one goal and one assist. In addition, Yellowstone received assists from Nicholas Elliot, who had two. Bozeman was led by Steven Nisbet, who racked up two goals. Nisbet scored the first of his two goals short handed at 7:40 into the first period to make the score 2-1 Yellowstone. Elliott Hopkins picked up the assist. Nisbet's next tally short handed made the score 2-2 with 10:37 left in the first period. Casey Gobel provided the assist. More assists for Bozeman came via Thompson, who had two and Dylan Michaud and John Dixon, who contributed one each. Lance Knudson recorded 38 saves for Yellowstone.
Boxscore