November 13, 2015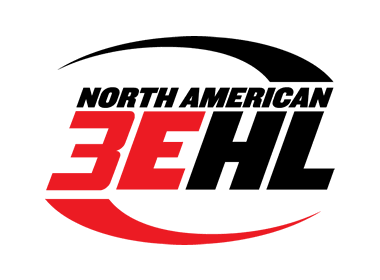 One of the busiest weekends of the year greets the NA3EHL on Friday, Saturday and Sunday.
The regular season is close to halfway over and the race for the division titles is heating up. The race for the 4th and final playoff spots in both divisions is even better with teams tied in both divisions.
In the East Division, the division-leading L/A Fighting Spirit are home twice against Cape Cod and New England. Skylands visits Northeast for three games. Cape Cod will host Maine on Saturday after their road game on Friday and New England stays on the road Sunday to face East Coast.
In the West, division-leading Jersey Shore will host the Lockport Express for three games. In another three-game series, Wilkes-Barre will be at Syracuse. New York will visit Roc City in a two-game set.
East Division
FRI, NOV 13 Cape Cod vs Lewiston/Auburn
FRI, NOV 13 Skylands vs Northeast
SAT, NOV 14 Maine vs Cape Cod
SAT, NOV 14 New England vs Lewiston/Auburn
SAT, NOV 14 Skylands vs Northeast
SUN, NOV 15 Skylands vs Northeast
SUN, NOV 15 New England vs East Coast
West Division
FRI, NOV 13 Wilkes-Barre vs Syracuse
FRI, NOV 13 Lockport vs Jersey Shore
SAT, NOV 14 Wilkes-Barre vs Syracuse
SAT, NOV 14 New York vs Roc City
SAT, NOV 14 Lockport vs Jersey Shore
SUN, NOV 15 Wilkes-Barre vs Syracuse
SUN, NOV 15 Lockport vs Jersey Shore
SUN, NOV 15 New York vs Roc City