November 13, 2015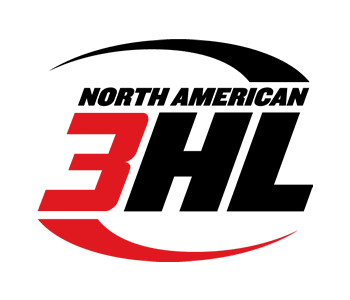 The NA3HL features a little bit of everything as 32 games are on the schedule for Friday, Saturday and Sunday.
The season is moving closer to the halfway point and anticipation is high for the NA3HL Showcase in Blaine, MN, which is just a month away.
Of the division leaders, the Metro Jets have the largest lead at six points, but after that it drops and all six divisions have some good races going.
Watch all the action live this weekend on
FASTHockey
In the Central Division, Chicago looks for their first win of the season with a new head coach Todd McIlrath making his debut in a home series against Wisconsin and La Crosse and Rochester face one another in a home and home series.
In the East, West Michigan and Metro have a home and home series, while Southern Tier has a three-game weekend with a home game against Wooster and then a home and home series with Pittsburgh.
In the Frontier Division, Great Falls plays Helena and Billings. The Bulls will also face Gillette during the weekend. After facing the Bulls on Friday, Gillette hosts the Quake on Saturday. In the final series, Bozeman is at Glacier.
In the Midwest, Evansville will look for their first win of the season as they host Peoria for two games, while St. Louis travels to Cincinnati for a pair of games.
In the South, the Texas Jr. Brahmas take their winning streak to Louisiana for three games against the Drillers. 1st and 2nd place collide as Point Mallard is in Atlanta for a pair of games and Sugar Land is in Euless for three games.
In the West, Minnesota has two games against Granite City and Breezy Point. After playing Minnesota on Friday, the Lumberjacks are in Alexandria on Saturday.
Finally, in an out-of-division match-up, old rivals collide as division leaders Twin City and North Iowa face one another in a home-and-home series.
Central
FRI, NOV 13 Rochester vs La Crosse
FRI, NOV 13 Wisconsin vs Chicago
SAT, NOV 14 La Crosse vs Rochester
SAT, NOV 14 Wisconsin vs Chicago
East
FRI, NOV 13 Wooster vs Southern Tier
FRI, NOV 13 Metro vs West Michigan
SAT, NOV 14 Pittsburgh vs Southern Tier
SAT, NOV 14 West Michigan vs Metro
SUN, NOV 15 Southern Tier vs Pittsburgh
Frontier
FRI, NOV 13 Great Falls vs Helena
FRI, NOV 13 Gillette vs Billings
FRI, NOV 13 Bozeman vs Glacier
SAT, NOV 14 Yellowstone vs Gillette
SAT, NOV 14 Bozeman vs Glacier
SAT, NOV 14 Billings vs Great Falls
Midwest
FRI, NOV 13 Peoria vs Evansville
SAT, NOV 14 Peoria vs Evansville
SAT, NOV 14 St. Louis vs Cincinnati
SUN, NOV 15 St. Louis vs Cincinnati
South
FRI, NOV 13 Texas vs Louisiana
FRI, NOV 13 Sugar Land vs Euless
FRI, NOV 13 Point Mallard vs Atlanta
SAT, NOV 14 Texas vs Louisiana
SAT, NOV 14 Sugar Land vs Euless
SAT, NOV 14 Point Mallard vs Atlanta
SUN, NOV 15 Texas vs Louisiana
SUN, NOV 15 Sugar Land vs Euless
West
FRI, NOV 13 Minnesota vs Granite City
SAT, NOV 14 Breezy Point vs Minnesota
SAT, NOV 14 Granite City vs Alexandria
Out of Division
FRI, NOV 13 Twin City vs North Iowa
SAT, NOV 14 North Iowa vs Twin City