Lake Superior State lands another North Star
May 18, 2010
by Lance-Michael Correia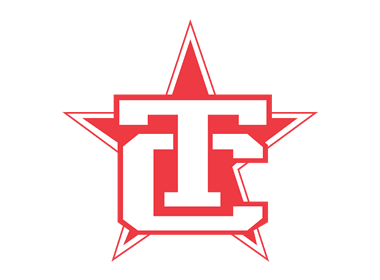 Nick Shkreli's northern progression has officially reached the nation's boundaries.

The North Stars forward, who has skated his way from Wichita Falls, Texas, to Youngstown, Ohio, to Traverse City over the past three seasons, will continue his equatorial flight next year, heading to Sault Ste. Marie to ply his trade for Lake Superior State University (CCHA).

He's the 14th player who competed in January's NAHL Top Prospects Tournament to commit to a Division I school after the event.

"It's an awesome feeling to finally get there," said Shkreli. "Really, it's a big sigh of relief. I'm very excited about the opportunity, and ready to go. I wish we were starting the season right away, to be honest."

Shkreli, who came to the North Stars last summer after a season with the North Division rival Mahoning Valley Phantoms, was sidelined for the first month of the season with a broken wrist - suffered during a playoff series against Traverse City the season before.

Upon his return, the Romeo, Mich., product reeled off 42 points in 45 games, bagged 13 goals - including four game-winners - and was a plus-9 with a mere 22 penalty minutes. He dished out five assists over 10 playoff games.

"Really, the first 15 games or so after he came back, he probably was at 70 percent or so," Traverse City head coach Anthony Palumbo assessed. "But the last two-thirds of the season, once he really started to get healthy and get into his rhythm, he became a point-a-game guy and one of our top offensive options."

Shkreli started heating up in December, cranking out 19 points in 17 games, and finished the regular season with seven points in his final five. He had 11 multi-point games, including a pair of three-point outings.

"I was kind of timid and started kind of slow," admitted Shkreli. "I had pretty major wrist surgery and knew there was a risk of injuring it again. But from January through March, I started getting progressively more comfortable and was able to contribute more."

Shkreli will have plenty of company in the Soo, with Stars teammates Dan Radke and Kyle Jean heading to LSSU next year, and Kelin Ainsworth and Tyler Marble committed to future enrollment.

"We'll be competing for minutes, but we're teammates first," Shkreli pointed out. "The harder we work and push each other, the greater contribution we all make to the overall success of the team."

That team-first approach is among the many reasons the Lakers tabbed Shkreli, according to Palumbo.

"Lake State was looking for a kid with the talent, but also with the work ethic to go with it, and that's exactly what they got with Nick," said Palumbo, who won a national title while captain at Lake Superior State in 1989 and another as an assistant coach in 1992. "He has all the qualities to be an impact player at the next level."

Shkreli is one of eight players from the Stars' 2009-10 roster to commit to a Division I school - about one-third of the roster. A ninth, David Chaney, joined the team at Western Michigan University (CCHA) before the season, ending his stint with the North Stars before it officially began.

In all, nearly 40 current and former North Stars players have committed or played NCAA hockey in the team's first five years. Two - Joe Greener and former LSSU defenseman Steven Oleksy - have gone on to the professional ranks.

"We didn't have a lot of individual accolades this year as far as being All-North Division or All-NAHL or any of the postseason awards and stuff," Palumbo said. "But we did put as many of our own kids into Division I programs as any team in the league. To me, that's as telling as all the team successes we had on the ice this year. It says you have a high caliber of player in your program."

For Shkreli, landing a Division I gig is as much a nod to his support system as his own on-ice abilities.

"Traverse City is about as nice a place to play junior hockey as I've seen," Shkreli surmised. "The coaching staff, ownership and the fans are great. But I couldn't have made it this far without my mom and dad and uncles - they helped me through some tough stretches. There are a lot of people who have supported me, and I'm just very appreciative to all of them."

The other Top Prospects players who have committed to Division I schools since the event are: Alexandria Blizzard goaltender Chris Kamal (University of Alaska-Anchorage); Alaska Avalanche defenseman Jake Parenteau (University of Minnesota); Bismarck Bobcats forwards Ben Danford (Canisius College) and Casey Kleisinger (Air Force Academy) and goaltender Ryan Faragher (Dartmouth College); Coulee Region Chill forward Ryan Bohrer; Fairbanks Ice Dogs forward Justin Kirchhevel (Alaska-Anchorage) and defenseman Josh Nelson (Minnesota State-Mankato); Janesville Jets forward Rui Encarnacao (University of Connecticut); Owatonna Express forward Cory Thorson (St. Cloud Sate University) and defenseman Jake Sloat (Bowling Green State University); Topeka RoadRunners forward Erik Higby (Northern Michigan University); and Wenatchee Wild forward Shawn Pauly (Air Force).

View the complete NAHL College List here.