November 20, 2015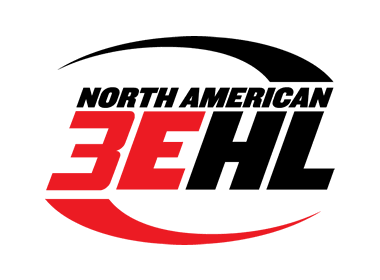 The NA3EHL slows down the next couple of weeks as the Thanksgiving holiday approaches.
The league will have just 12 games this week and only three next week.
It is a deserved break for the teams and players, who have been pushing it 100% since mid-September.
This weekend also marks the halfway point of the 2015-16 regular season. It is a great opportunity for teams to assess where they are to this point in the standings and what they need to do the rest of the way to get in playoff position.
In the East Division, things are really tight at the top with the L/A Fighting Spirit clinging to a one point lead over the Cape Cod Islanders. Cape Cod will host the Skylands Kings twice while the Fighting Spirit face East Coast on the road on Friday and then host them on Sunday. Maine is on the road twice as they visit Northeast on Friday and New England on Sunday. Northeast is at New England on Saturday.
In the West, New York and Wilkes-Barre will get a break from the action, which means that division-leading Jersey Shore will take to the road for a three-game set against the Syracuse Stampede. In the other series, Lockport is at Roc City for a pair of games.
East Division
FRI, NOV 20 Lewiston/Auburn vs East Coast
FRI, NOV 20 Maine vs Northeast
SAT, NOV 21 Northeast vs New England
SAT, NOV 21 Skylands vs Cape Cod
SUN, NOV 22 Maine vs New England
SUN, NOV 22 Skylands vs Cape Cod
SUN, NOV 22 East Coast vs Lewiston/Auburn
West Division
FRI, NOV 20 Jersey Shore vs Roc City
SAT, NOV 21 Jersey Shore vs Syracuse
SAT, NOV 21 Lockport vs Roc City
SUN, NOV 22 Jersey Shore vs Syracuse
SUN, NOV 22 Lockport vs Roc City