November 20, 2015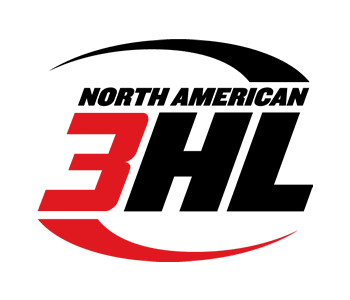 It is another exciting weekend in the NA3HL as 30 games are slated for Friday, Saturday and Sunday.
Three of the six divisions (Frontier, South, West) have some great races going for the top spot, while the other three (Central, East, Midwest) feature three division leaders that have jumped out to wide leads and are the clear favorites to this point.
19 of the 34 teams (or 56%) have a .500 record or better. Sugar Land has played the most games to date (22), while Bozeman, Gillette and Billings have all played the least amount (14).
Watch all the action this weekend live on
FASTHockey
In the Central Division, division-leading North Iowa hosts La Crosse and Wisconsin, while the Freeze and the Whalers will also play a second game of the weekend against one another on Sunday. The Bulls lead atop of the division is seven points.
In the East, Metro has an eight-point lead atop the division and will face Wooster in a home-and-home series. 4th place Toledo will be on the road to face 2nd place Pittsburgh with the team's separated by two points. Southern Tier is at West Michigan for a pair of games.
In the Frontier Division, division-leading Great Falls is at Bozeman on Friday and home against Glacier on Saturday. The Yellowstone Quake, who are just two point back of the Americans, are also in action twice as they are in Billings on Friday and host Bozeman on Saturday. In the other series, the Helena Bighorns are in Gillette to take on the Wild in a pair of games.
In the Midwest Division, 4th place Cincinnati is at 3rd place Peoria for a two-game set.
In the South Division, both Louisiana and Euless look for valuable wins to try and get back in playoff position with a two-game series in Euless.
In the West Division, Breezy Point plays twice on the road as they are in Twin City on Friday and division-leading Granite City on Saturday. In the other game of the weekend, the Minnesota Flying Aces are at Twin City on Saturday in the Steel's second game of the weekend.
Outside of the divisions, Point Mallard and Nashville face one another in a home-and-home series. The Alexandria Blizzard and Rochester Ice Hawks will do the same. In the other series, Atlanta is in Evansville with the Thunderbolts still looking for their first win, while Midwest division-leading St. Louis is in Chicago for a pair of games.
Central Division
FRI, NOV 20 La Crosse vs North Iowa
SAT, NOV 21 Wisconsin vs North Iowa
SUN, NOV 22 Wisconsin vs La Crosse
East Division
FRI, NOV 20 Metro vs Wooster
SAT, NOV 21 Toledo vs Pittsburgh
SAT, NOV 21 Southern Tier vs West Michigan
SAT, NOV 21 Wooster vs Metro
SUN, NOV 22 Toledo vs Pittsburgh
SUN, NOV 22 Southern Tier vs West Michigan
Frontier Division
FRI, NOV 20 Helena vs Gillette
FRI, NOV 20 Yellowstone vs Billings
FRI, NOV 20 Great Falls vs Bozeman
SAT, NOV 21 Helena vs Gillette
SAT, NOV 21 Bozeman vs Yellowstone
SAT, NOV 21 Glacier vs Great Falls
Midwest Division
SAT, NOV 21 Cincinnati vs Peoria
SUN, NOV 22 Cincinnati vs Peoria
South Division
FRI, NOV 20 Louisiana vs Euless
SAT, NOV 21 Louisiana vs Euless
West Division
FRI, NOV 20 Breezy Point vs Twin City
SAT, NOV 21 Minnesota vs Twin City
SAT, NOV 21 Breezy Point vs Granite City
Out of Division
FRI, NOV 20 Point Mallard vs Nashville
FRI, NOV 20 Alexandria vs Rochester
FRI, NOV 20 Atlanta vs Evansville
SAT, NOV 21 St. Louis vs Chicago
SAT, NOV 21 Nashville vs Point Mallard
SAT, NOV 21 Rochester vs Alexandria
SAT, NOV 21 Atlanta vs Evansville
SUN, NOV 22 St. Louis vs Chicago