NAHL readies for Wednesday's Entry Draft
May 24, 2010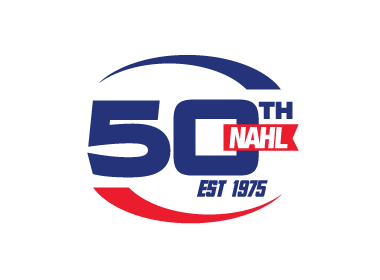 Fresh off the heels of the Robertson Cup Championship Tournament, the North American Hockey League (NAHL) is readying for its 2010 Entry Draft, which will be held this Wednesday, May 26, at 1 p.m. CST.

There is no registration process to be eligible for the NAHL Entry Draft, and the results will be posted on NAHL.com.

Amateur players less than 21 years of age on or before December 31, 2010 who are not listed on an NAHL team's roster or are listed on an NAHL team's roster but played less than (10) NAHL regular season and/or playoff games during the 2009-10 season and did not accept a tender from an NAHL team prior to the 2010 NAHL Entry Draft are eligible for selection in the draft.

Eligible teams shall make selections in each round in reverse order of their finish in the 2009-10 NAHL regular-season standings. New member clubs will have their order of selection determined by lottery; those teams will select first.

The NAHL Entry Draft consists of the number of rounds necessary for each club's protected list to reach 30 players, which are made up of veteran players, tendered players and drafted players. Each eligible NAHL team will have one selection per round unless it has acquired or lost selections due to trades with other NAHL clubs.

Click here for more information on the NAHL Entry Draft.
The NAHL, the only USA Hockey-sanctioned Tier II Junior A league boasting 25 teams from across the country, prides itself on the social maturity and skill development of student-athletes ages 16-20 with aspirations of advancing to collegiate and/or professional hockey.