Fighting Spirit rally around owner Lisa Simmons
November 27, 2015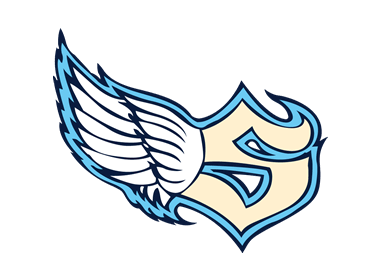 With much sadness, the NA3EHL's L/A Fighting Spirit Family announces that owner Lisa Simmons has recently been diagnosed with brain cancer. Lisa and husband Rod are the owners of the L/A Fighting Spirit in the NA3EHL. Rod is also the head coach and general manager.
During a procedure to conduct a biopsy, the tumor began bleeding which resulted in an emergency extension of the procedure to stop the bleeding and resulted in the removal of approximately 85% of the tumor. The pathology reports came back last week with the news that the cancer is of an aggressive form and is already regrowing. Lisa is in good spirits and prepared to Fight!
Lisa has spent more than 30 years working with athletes at every level of hockey, from Learn To Skate to Junior Hockey to NCAA and to the NHL. Not only has Lisa taught skating, she has taught integrity, responsibility, passion and charity through her hard work and dedication bringing out the best in all the lives that she has touched. In the short time since the Fighting Spirit of the NA3EHL has moved to Lewiston, Maine, Lisa has worked to establish a youth Hockey Program, reading program for local schools, and organized fund raisers for the Dempsey Challenge and local Veterans.
At this time we are looking to raise money to help support Lisa and her family in this fight. While Lisa does have insurance, it will not cover the expenses the family is incurring at this time and much will need to be paid out of pocket.
The family established a
gofundme.com site
for Lisa to help offset the significant medical expenses forthcoming. No amount is too small. On behalf of Rod & Lisa, thank you for your thoughts, prayers and consideration.
"Once a Spirit Always a Spirit"