November 27, 2015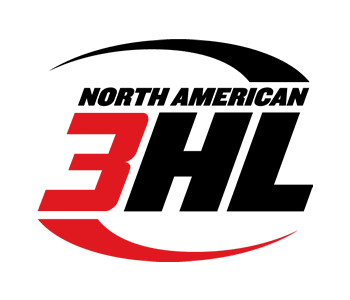 This weekend's schedule in the NA3HL is abbreviated because of the Thanksgiving holiday. With the Central, East and Midwest Divisions off or competing in some out of the division games, the schedule is light, but that doesn't mean there will be a lack of action.
There will be plenty of intriguing games and with the NA3HL Showcase just a few weeks away, teams are going to want to be on top of their game.
The Central, East and Midwest Divisions do not feature ant intra-divisional match-ups.
In the Frontier Division, things will be plenty busy. 1st place Great Falls will face two tough road tests in Glacier and Bozeman. 2nd place Yellowstone will be in action just on Friday against Gillette. On Saturday, Gillette will play their second game of the weekend as they host Billings. Helena and Bozeman both play twice including a game against one another on Friday. The only team to be home twice is Bozeman.
In the South Division, Texas will host Louisiana for three games and the Brahmas will look to try and get into 1st place with some wins.
In the West, there is just one game as Alexandria visits Granite City on Saturday.
Outside the divisions, a pair of 2nd place teams collide as Atlanta is at Nashville for a pair of games and in the other series the La Crosse Freeze visit the Minnesota Flying Aces for a weekend series.
Central Division
No games scheduled
East Division
No games scheduled
Frontier Division
FRI, NOV 27 Helena vs Bozeman
FRI, NOV 27 Gillette vs Yellowstone
FRI, NOV 27 Great Falls vs Glacier
SAT, NOV 28 Billings vs Gillette
SAT, NOV 28 Glacier vs Helena
SAT, NOV 28 Great Falls vs Bozeman
Midwest Division
No games scheduled
South Division
FRI, NOV 27 Louisiana vs Texas
SAT, NOV 28 Louisiana vs Texas
SUN, NOV 29 Louisiana vs Texas
West Division
SAT, NOV 28 Alexandria vs Granite City
Out of Division
FRI, NOV 27 Atlanta vs Nashville
FRI, NOV 27 La Crosse vs Minnesota
SAT, NOV 28 Atlanta vs Nashville
SAT, NOV 28 La Crosse vs Minnesota