November 27, 2015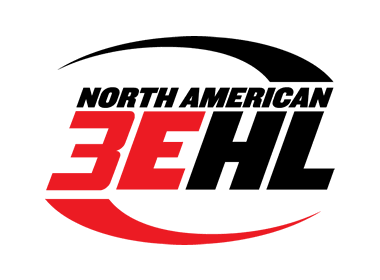 This weekend's schedule in the NA3EHL is very light because of the Thanksgiving holiday. Just four teams (Wilkes-Barre, Roc City, East Coast and Cape Cod) are in action.
There are no games on Friday with just one on Saturday and two on Sunday.
In the East Division, the Cape Cod Islanders can move into 1st place with a win as they will host the East Coast Minutemen on Sunday in a single game. The Islanders have won six in a row and eight of their last nine games. They have just one loss in regulation since October 3rd. Meanwhile, the Minutemen have hit a rough patch as they have lost five in a row.
In the West Division, the Roc City Royals are at Wilkes-Barre for a weekend series. Roc City is in a tight battle for the final playoff spot in the West, just a point behind Lockport for 4th place. The Royals have lost three of their last four games. Meanwhile, at 2-19-0, the Miners are at the bottom of the NA3EHL, but have scored 11 goals in their last two games, which included a win at Syracuse.
East Division
SUN, NOV 29 East Coast vs Cape Cod
West Division
SAT, NOV 28 Roc City vs Wilkes-Barre
SUN, NOV 29 Roc City vs Wilkes-Barre