Roc City handles Wilkes-Barre on Saturday, 9-4
November 29, 2015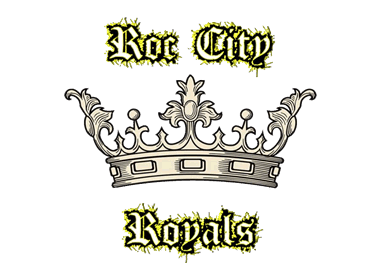 Roc City 9 @ Wilkes-Barre 4 - Roc City capitalized on the deft passing of Anthony DePetres, who garnered four assists to take down Wilkes-Barre, 9-4.
In the losing effort, Wilkes-Barre was led by Connor Landregan, who registered two goals and two assists. Landregan scored the first of his two goals at 19:22 into the first period to make the score 3-1 Roc City. Ryan Flanagan picked up the assist. Landregan's next tally made the score 9-2 Roc City with 19:00 left in the third period. Matthew Emerick assisted on the tally.
Roc City forced Wilkes-Barre's goaltenders to work all game long, finishing with 53 shots and forcing 44 saves. Mathieu Beaudet made 36 stops and Nolan Bivolcic made eight.
Roc City also got points from Joseph Gardner, who also grabbed one goal and two assists, Jesse Orenius, who also tallied one goal and one assist, Aidan Conolly, who also racked up one goal and one assist, Brandon Corey, who also registered one goal and one assist, Nicholas Cignarale, who also grabbed one goal and two assists, and Matthew Simoncelli, who also finished with one goal and one assist. Matt Corey also scored for Roc City. More assists for Roc City came via Jared Tam-Grimshaw, Sam Haile, and Zach Bucholz, who each chipped in one.
Wilkes-Barre's offense rang up 34 shots on Roc City's net. Others who scored for Wilkes-Barre included Bryce Bostian and Derrick Wruble, who each put in one. Justin Nevinger rejected 30 shots on goal for Roc City.