Brahmas lead the South thanks to three-game sweep
November 29, 2015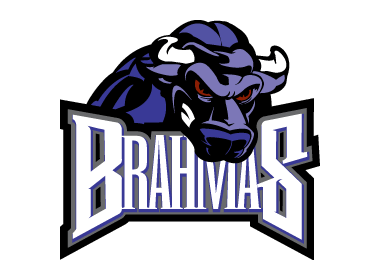 Louisiana 0 @ Texas 10 - A five-goal first period deficit cost Louisiana, which could not recover and fell to Texas, 10-0. The win completed a three-game sweep for the Brahmas, who now lead the NA3HL's South Division by three points. The Brahmas outscored the Drillers 24-2 in the three wins.
Mykyta Sheptytsky was all over the ice for Texas, as he tallied two goals and two assists in the win. Sheptytsky scored the first of his two goals at 16:02 into the first period to make the score 4-0 Texas. Zack Andersen provided the assist. Sheptytsky's next tally made the score 10-0 Texas with 5:12 left in the third period. Oliver Hay picked up the assist.
Texas additionally got points from Hay, who also finished with one goal and two assists, Dakota Davis, who also registered one goal and one assist, Garrett Culps, who also racked up one goal and one assist, and Andersen, who also had two goals and two assists. Texas also got a goal from Ryan Dunner as well. In addition, Texas received assists from Victor Ekk, who had three, Jacob Elrod, Chase Deacon, Kyle Galloway, and George Hansen, who each chipped in one, and Sean McAndrews and Niklas McCallum, who contributed two each.
Brandon Perrone made seven saves for Texas on seven shots. Sean Angle rejected 33 shots on goal for Louisiana.