Sherbrook named Official Equipment Supplier of NAHL
May 29, 2010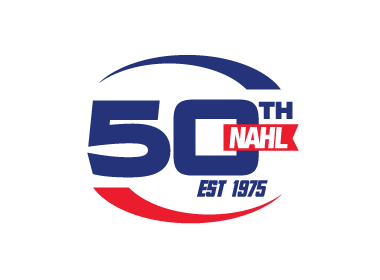 The North American Hockey League (NAHL) has announced that Sherbrook Hockey Company (SBK) has been named the Official Equipment Supplier of the NAHL.

As part of the agreement, Sherbrook will serve as the exclusive provider of hockey sticks, pants and gloves to the NAHL.

"SBK has demonstrated a strong commitment to the NAHL and we couldn't be happier to partner with such a reputable organization," said NAHL commissioner Mark Frankenfeld. "Although SBK is a relatively new company, its experienced management team and personnel are anything but new to the equipment manufacturing industry or the NAHL."

"Team SBK is very pleased and privileged to be associated with the NAHL and the NAPHL," said Georges Guilbault, president and CEO of SBK Hockey Company. "We're looking forward to a mutual prosperous business relationship."

SBK will sponsor the NAHL Player of the Week and Player of the Month awards, along with the Most Valuable Player awards for the regular season and the league's two Top Prospects Tournaments.

In addition, SBK will be the title sponsor of the NAHL Showcase Tournament and the Top Prospects Tournaments, along with all six North American Prospects Hockey League (NAPHL) events.

SBK will also offer special team pricing and personal team service to every participating NAPHL program and youth teams within their associations.

"With a product line and customer service that's second to none, coupled with SBK's enthusiasm for the NAHL and NAPHL and their success, all the pieces are in place for a prosperous relationship," Frankenfeld added.

Already the Preferred Goaltender Supplier of the NAHL and the NAPHL, SBK will continue to sponsor the NAHL Goaltender of the Month and Goaltender of the Year awards. It will also sponsor the All-NAHL and All-Rookie Team goaltenders, as well as the All-Divisional Team goaltenders.

Dedicated to hockey players with attitude and passion, SBK Hockey offers a complete line of composite hockey sticks and protective equipment, including protective goaltender equipment. For more information on SBK, visit SBKHockey.com.

The NAHL, the only USA Hockey-sanctioned Tier II Junior A league boasting 25 teams from across North America, prides itself on the social maturity and skill development of student-athletes ages 16-20 with aspirations of advancing to collegiate and/or professional hockey.

The NAPHL, which will begin its second season in 2010-11, has already established itself as the premier Midget league in North America. With junior, college and professional scouting presence at all of its events, coupled with a first-class organizational staff, the NAPHL offers unparalleled exposure and opportunity for every participating program. For more information on the NAPHL, visit NAPHL.com.