NA3EHL announces Easton Hockey Stars of the Week
December 1, 2015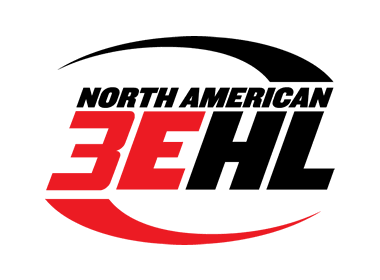 The North American 3 Eastern Hockey League (NA3EHL) today announced the Divisional Stars of the Week presented by Easton Hockey for the week ending November 29, 2015. The divisional stars of the week is an award given each week of the regular season to the top performing players in each of the two divisions of the NA3EHL as nominated by their head coaches.
East Division Star of the Week: Steve Mathews, forward, Cape Cod Islanders
The Cape Cod Islanders had just a single game this past week, which resulted in a 10-2 win on Sunday against the East Coast Minutemen. 18-year-old forward Steven Mathews (6'0/210) came up big in the game as the native of Warwick, RI recorded a hat-trick in the win. Mathews was also a +4 in the game. In 17 games played this season, he has recorded 14 points. "Steve is a poised 20-year-old veteran who has scored some big goals for us thus far. His positive attitude and ability to convert plays in clutch situations has helped our club come from behind to win games over the past two weeks. It's nice to see him get some league wide recognition. Hopefully this will translate into some attention from college scouts, as Steve is a player I can see contributing to a team at the next level," said Cape Cod head coach Jay Punsky.
2nd Star: Mike Jessman, F, Cape Cod Islanders
Honorable Mention (alphabetical): Mason Smith, F, East Coast Minutemen
West Division Star of the Week: Conor Landrigan, forward, Wilkes-Barre Miners
Although Wilkes-Barre Miners forward Conor Landrigan, 19, has been with the team for just three games, he has made his impact felt. The native of New Tripoli, PA, had a huge week for the Miners as they split a weekend series against the Roc City Royals. Landrigran (6'0/180) totaled nine points (2 goals, 7 assists) in the two games and was also a +7. On Saturday, he had two goals and two assists in a 9-4 loss and on Sunday, he had five assists in a 9-3 win. In just three games with the Miners so far this season, Landrigan has 12 points. "It says a lot about Conor that just came back to our team despite being in last place right now. He could have had his choice of other teams, but that spoke volumes about his commitment level to us. He brings a great skill set to the ice and is a big partn of our success moving forward as a team," said Miners head coach Ray Welsh.
2nd Star: Anthony DePetres, F, Roc City Royals
Honorable Mention (alphabetical): Ryan Flanagan, F, Wilkes-Barre Miners