Northeast Generals win NA3EHL's Movember campaign
December 2, 2015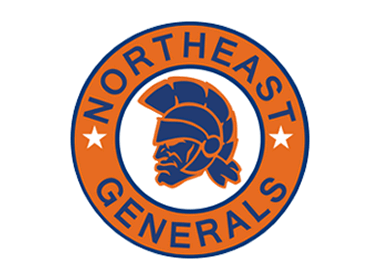 The North American 3 Eastern Hockey League (NA3EHL) Movember campaign for 2015 has come to an end. It was a fun month of league-wide participation from all the NA3EHL clubs and it was all about bringing back the mustache, having fun and doing it for a serious cause; men's health, specifically prostate and testicular cancer initiatives.
In its inaugural campaign, the NA3EHL partnered with Gongshow Gear and its member clubs were a part of Movember involving all 13 teams and the over 300+ players in the league. The players in the NA3EHL started November 1st clean-shaven and for the rest of the month, these players grew their facial hair to support the Movember campaign. The mustaches that were grown were a sight to behold.
It was a legendary month for the mo's (players), and the NA3EHL is pleased to announce the winners of the NA3EHL's Movember campaign.
In the team category, it was a two-horse race at the end as the Northeast Generals and the Skylands Kings were in a race to the finish to see which team could raise the most funds.
Congratulations go to the Northeast Generals for raising the most funds and winning the NA3EHL's Movember campaign. Generals raised a total of $800 dollars. In total, NA3EHL teams raised over $1,100!
In the individual player category, Skykands Kings forward Tim Vant raised the most funds of any NA3EHL player with a total of $109 dollars.
Thank you to all who supported the NA3EHL's Movember campaign.
Here is wishing good luck to all the freshly shaven and clean faces of the NA3EHL players in December!