RoadRunners' Karambelas decides on Mankato
June 1, 2010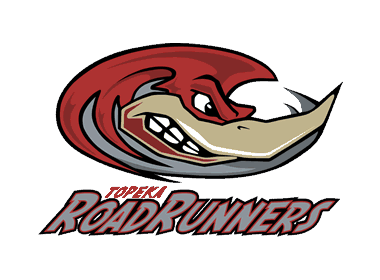 The Topeka RoadRunners have announced that goaltender Evan Karambelas has committed to Minnesota State University-Mankato (WCHA) for the coming season.

He's the 16th player who competed in January's NAHL Top Prospects Tournament to commit to a Division I school after the event.

"I came into the season with the goal of playing Division I hockey the following year, and now I can do that," said Karambelas. "Going to school and playing a high level of hockey was very important to me."

Karambelas, from Fort Saint John, British Columbia, put together a 22-4-1 record to go along with a 2.29 goals-against average and a .890 save percentage in 27 regular-season appearances with the South Division champion RoadRunners.

"Every time you move up a level, especially as a goalie, you have to adjust to a lot of things," said Karambelas, who plans to pursue a degree in Business Management or Finance at Mankato. "I'm expecting the speed and skill of the college-level guys to take time to adjust to, but my time playing junior hockey has given me a solid foundation to build off of."

The 21-year-old Karambelas has plenty of fond memories of his experience with the RoadRunners.

"Among many things, 'Google Night,' when the arena was sold out (breaking the NAHL single-game attendance record of 7,777), was a great experience," he said. "It was awesome to see the people of Topeka come out and support the cause."

And he's quick to credit those who helped him earn his Division I opportunity.

"I just want to thank everyone involved in the RoadRunners organization, from the billets to the coaches, for allowing me to come in and finish my junior career the best way possible," said Karambelas.

"I didn't know what to expect when I came all the way down to Topeka, Kansas, but I left knowing I made some amazing friends, memories, and had a blast in the process."

At Mankato, Karambelas will join two other former NAHL goaltenders: senior Austin Lee (Fargo-Moorhead Jets) and sophomore Phil Cook (Fairbanks Ice Dogs).

The other Top Prospects players who have committed to Division I schools since the event are: Alexandria Blizzard goaltender Chris Kamal (University of Alaska-Anchorage); Alaska Avalanche defenseman Jake Parenteau (University of Minnesota); Bismarck Bobcats forwards Ben Danford (Canisius College) and Casey Kleisinger (Air Force Academy) and goaltender Ryan Faragher (Dartmouth College); Coulee Region Chill forward Ryan Bohrer; Fairbanks Ice Dogs forward Justin Kirchhevel (Alaska-Anchorage) and defenseman Josh Nelson (Minnesota State-Mankato); Janesville Jets forward Rui Encarnacao (University of Connecticut); Owatonna Express forward Cory Thorson (St. Cloud Sate University) and defenseman Jake Sloat (Bowling Green State University); St. Louis Bandits defenseman Patrick Raley; Topeka RoadRunners forward Erik Higby (Northern Michigan University); Traverse City North Stars forward Nick Shkreli (Lake Superior State University); and Wenatchee Wild forward Shawn Pauly (Air Force).

View the complete NAHL College List here.