Jersey Shore edges Wilkes-Barre on Wednesday, 5-4
December 3, 2015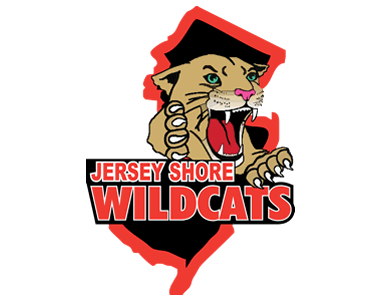 Jersey Shore 5 @ Wilkes-Barre 4 - In a game where neither team could get a cushion, Jersey Shore escaped with a 5-4 victory over Wilkes-Barre.
Jersey Shore gained the winning advantage on a goal by Christian Cooley 18:47 into the third period and hung on until final buzzer. Frederic Ampleman and Cooley provided the spark for Jersey Shore, combining for three goals and one assist. Ampleman had two goals and Cooley also added one goal and one assist.
Jersey Shore additionally got points from Cooley, who also registered one goal and one assist. Others who scored for Jersey Shore included Marcus McCall and Tyler Goclan, who each put in one. In addition, Jersey Shore received assists from Jared Karas, who had two, Dylan Plsek, who had three, and Ben Wingbermuehle, Alexander Tan, Bogdan Khvatov, and Freddie Schaljo, who each chipped in one.
Wilkes-Barre was helped by Connor Landregan, who finished with two goals. Landregan scored the first of his two goals at 16:24 into the second period to make the score 2-1 Wilkes-Barre. Brett Welsh picked up the assist. Landregan's next tally made the score 4-4 with 5:38 left in the third period. Wilkes-Barre also got points from Welsh, who also tallied one goal and one assist. Wilkes-Barre also got a goal from Matthew Emerick as well. More assists for Wilkes-Barre came via Nicholas Vitanovec, Zacharia Ouladelhadjahmed, Shaun Simmons, and Derrick Wruble, who contributed one each.
Scott Albertoni took the win and made four saves before being replaced by Breadan Colgan who made nine saves. Mathieu Beaudet recorded 37 saves for Wilkes-Barre.