Breezy Point goalie Paupore gets call to the NAHL
December 4, 2015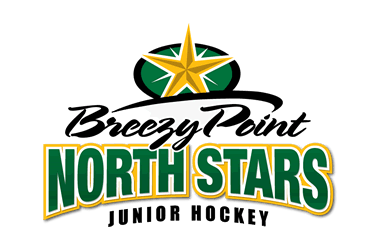 The Breezy Point North Stars, proud members of the NA3HL, are pleased to announce that forward Wes Paupore of the Breezy Point North Stars has been called up to the NAHL to play for the Bismarck Bobcats.
Paupore is a 6'3/180 lbs goalie from Kingsford, Michigan. In 12 games played he has a .912 save percentage along with a 2-4-3 record and a 2.92 goals against average.
In February of 2014, Paupore sent his high school hockey resume to four NA3HL hockey teams. The first to respond offering a private tryout was Jeff Worlton, head coach of the Breezy Point North Stars.
Worlton, extremely impressed with Paupore's skills during a private workout, immediately offered a team tender. A tender is a binding contract that states that a team is in control of a player for one year.
Worlton said, " Wes works hard and this is a good opportunity for him. We are excited to send him to Lane Sedevie and Garrett Roth in Bismarck. We think with Lanes goalie back ground and Garrett's work ethic it will be a great chance for Wes."