Ferris State lands Bobcats' Panetta
June 8, 2010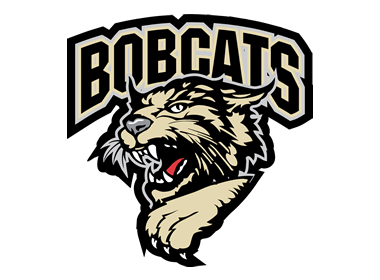 Bismarck Bobcats forward Dominic Panetta became the 10th member of the 2009-10 Robertson Cup championship squad to secure a place to play hockey at the Division I level, committing to Ferris State University (CCHA) for the 2011-12 season.

"It's definitely a huge relief to know that I'll be playing at the D-I level," said Panetta, who led the North American Hockey League (NAHL) in playoff scoring with 17 points on six goals and 11 assists. "Now that I have my deal in place, I can really focus on becoming the best player possible over the next year."

Panetta was the second-highest scoring rookie in the NAHL during the regular season with 24 goals and 28 assists, just two points behind top-scoring rookie Bryce Johnson, a St. Cloud State University (WCHA) recruit, of the Topeka Roadrunners (54 points).

For the Michigan native, the decision was natural to not only play his collegiate hockey close to home, but also with a program with which he had a long-standing relationship.

"When everything was said and done, it was a pretty easy call to pick Ferris," noted Panetta, who resides in Grand Rapids, Mich. "I was talking to a lot of great programs, but I grew up in Big Rapids and I've known (Bulldogs head) Coach (Bob) Daniels since I was 3 years old. It's a really comfortable fit for me."

"Bobcat Hockey is extremely happy for Dominic and his family that he has earned such a great opportunity at the Division I level," said Bobcats head coach Layne Sedevie. "We couldn't be more proud of Dom and we know he'll be a big-time player for the Bulldogs in the CCHA."

Panetta plans to study Green Technology at Ferris State.

View the complete NAHL College List here.