Miller wins Vezina as NHL's top goaltender
June 23, 2010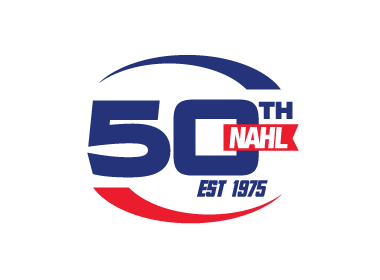 Buffalo Sabres goalie Ryan Miller, who played in the North American Hockey League (NAHL) for the Soo Indians from 1997-99, won the Vezina Trophy as the NHL's top goaltender.

Miller won the award Wednesday at the NHL Awards ceremony in Las Vegas, beating out the New Jersey Devils' Martin Brodeur and the Phoenix Coyotes' Ilya Bryzgalov.

Miller was also the recipient of the NHL Foundation Player Award, given annually to the player who applies the core values of ice hockey - commitment, perseverance and teamwork - to enrich the lives of people in his community.

This past season, Miller led the Sabres to the Northeast Division title for the second time in the past four seasons. He set a franchise record and ranked fourth among NHL goaltenders with 41 wins; placed second in the league in goals-against average (2.22) and save percentage (.929); and tied a career high with five shutouts.

In February, Miller, from East Lansing, Mich., was named the Most Valuable Player of the men's ice hockey tournament by both the tournament directorate and the media at the XXI Olympic Winter Games in Vancouver after backstopping the U.S. team to a silver medal.

Miller wasn't the only former NAHL netminder recognized at the NHL Awards ceremony. The Detroit Red Wings' Jimmy Howard, who played in the NAHL as a member of the U.S. National Team Development Program in 2001-02, was named to the NHL All-Rookie Team.

View the complete list of NAHL graduates who played in the NHL during the 2009-10 season here.