Bobcats recognized with award from local media
June 24, 2010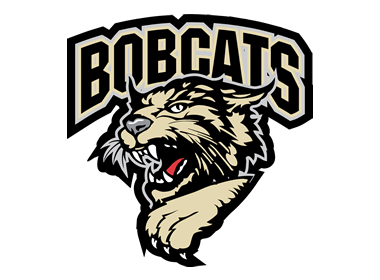 A second consecutive division title, a team-record 12 Division I commitments and, of course, a national championship were the hallmarks of the 2009-10 Bismarck Bobcats season - a season that has earned them the title of 2010 Non-School Team of the Year as awarded by the North Dakota Associated Press Sportscasters and Sportswriters Association.

"There are a lot of great organizations across the state, so it's certainly wonderful to be named Team of the Year by the NDAPSSA," said Bobcats owner Thom Brigl. "There couldn't be a more fitting name than 'Team of the Year,' either, because it took a team of players, coaches, staff, volunteers, sponsors and fans to create a championship season that put us in a position to be honored like this."

The award marks the first time the NDAPSSA has bestowed the honor of Team of the Year on the Bobcats.

The year, of course, didn't start out so promisingly for the 'Cats, as they struggled to an 0-5-2 start to the 2009-10 campaign before finally collecting their first win, 6-4, over the Alaska Avalanche, on Oct. 4. Following the first win, the Bobcats rattled off a 38-6-6 mark to finish the season with their second straight Central Division title and a top playoff seed.

In the postseason, the 'Cats continued their winning ways, sweeping both the Albert Lea Thunder and Alexandria Blizzard, 3-0, to return to the Robertson Cup Championship Tournament. There, the Bobcats made the title game with a 2-2 round-robin record and shut out the Fairbanks Ice Dogs, 3-0, in the final to claim their first-ever Robertson Cup as champions of the NAHL and USA Hockey's Tier II Junior A national champions.

The Bobcats did just as well off the ice, doubling the team record for Division I scholarships with 12 players committed to D-I programs: Jason Fabian (Air Force), Casey Kleisinger (Air Force), Aaron Quick (Air Force), Ryan Jacobson (Air Force), Dominic Panetta (Ferris State), Gavin Hartzog (Wisconsin), Tom McCarthy (Merrimack), Ryan Faragher (Dartmouth), Sam Rendle (Bemidji State), Ben Danford (Canisius), Tony Turgeon (alumnus, Nebraska-Omaha) and Blake Hietala (alumnus, Michigan Tech). The previous team high for D-I commits was six, set in 2008-09.

In addition to their college commitments, the Bobcats also excelled in the arena of community service, continuing its "Healthy Habits" program in local schools as well as teaming up over the course of the season with the American Cancer Society, St. Baldrick's, St. Patrick's Church of Mandan, local youth hockey organizations and dozens of other local and national organizations to give back to the community that has so greatly supported the Bobcats over the years.