Sixteen former players selected in NHL Entry Draft
June 26, 2010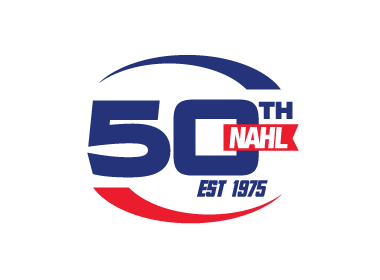 Sixteen former North American Hockey League (NAHL) players were selected in the 2010 NHL Entry Draft held on Friday and Saturday at STAPLES Center in Los Angeles.

Among those selected was former St. Louis Bandits defenseman John Ramage, who was picked by the Calgary Flames in the fourth round (103rd overall).

Ramage, who won a Robertson Cup championship with the Bandits in 2007-08, recently completed his freshman season at the University of Wisconsin (WCHA). He was also a member of this year's Team USA gold-medal winning World Junior Championship team.

Also picked in the draft were former Marquette Rangers defenseman Kevin Gravel, who was chosen by the Los Angeles Kings in the fifth round (135th overall); former Wenatchee Wild goaltender Mac Carruth, who was picked in the seventh round (191st) by the Chicago Blackhawks; and former Wichita Falls Wildcats defenseman Zach Trotman, who went in the seventh round to the Boston Bruins (210th).

Gravel, who manned the blue line in Marquette during the 2008-09 season, will begin his collegiate career at St. Cloud State University (WCHA) this fall. Carruth began the 2009-10 season with Wenatchee and Trotman, who played for the Wildcats in 2008-09, recently completed his freshman season at Lake Superior State University (CCHA).

Four NAHL graduates, all of whom played for the U.S. National Team Development Program (NTDP), were selected in the second round: defenseman Justin Faulk (37th overall, Carolina Hurricanes); defenseman Jon Merrill (38th, New Jersey Devils); forward Jason Zucker (59th, Minnesota Wild); and defenseman Stephen Johns (60th, Chicago Blackhawks).

Forward Bryan Rust was picked in the third round (80th overall) by the Pittsburgh Penguins, while the Bruins chose forward Justin Florek in the fifth round (135th overall). The Colorado Avalanche took forward Luke Moffatt in the seventh round (197th). All three players skated in the NAHL as members of the NTDP.

Five former NAHL players, all of whom played for the NTDP, were selected in the first round of the draft on Friday: goaltender Jack Campbell (11th overall, Dallas Stars); defenseman Cam Fowler (12th, Anaheim Ducks); defenseman Derek Forbort (15th, Los Angeles Kings); defenseman Jarred Tinordi (22nd, Montreal Canadiens); and forward Emerson Etem (29th, Anaheim).